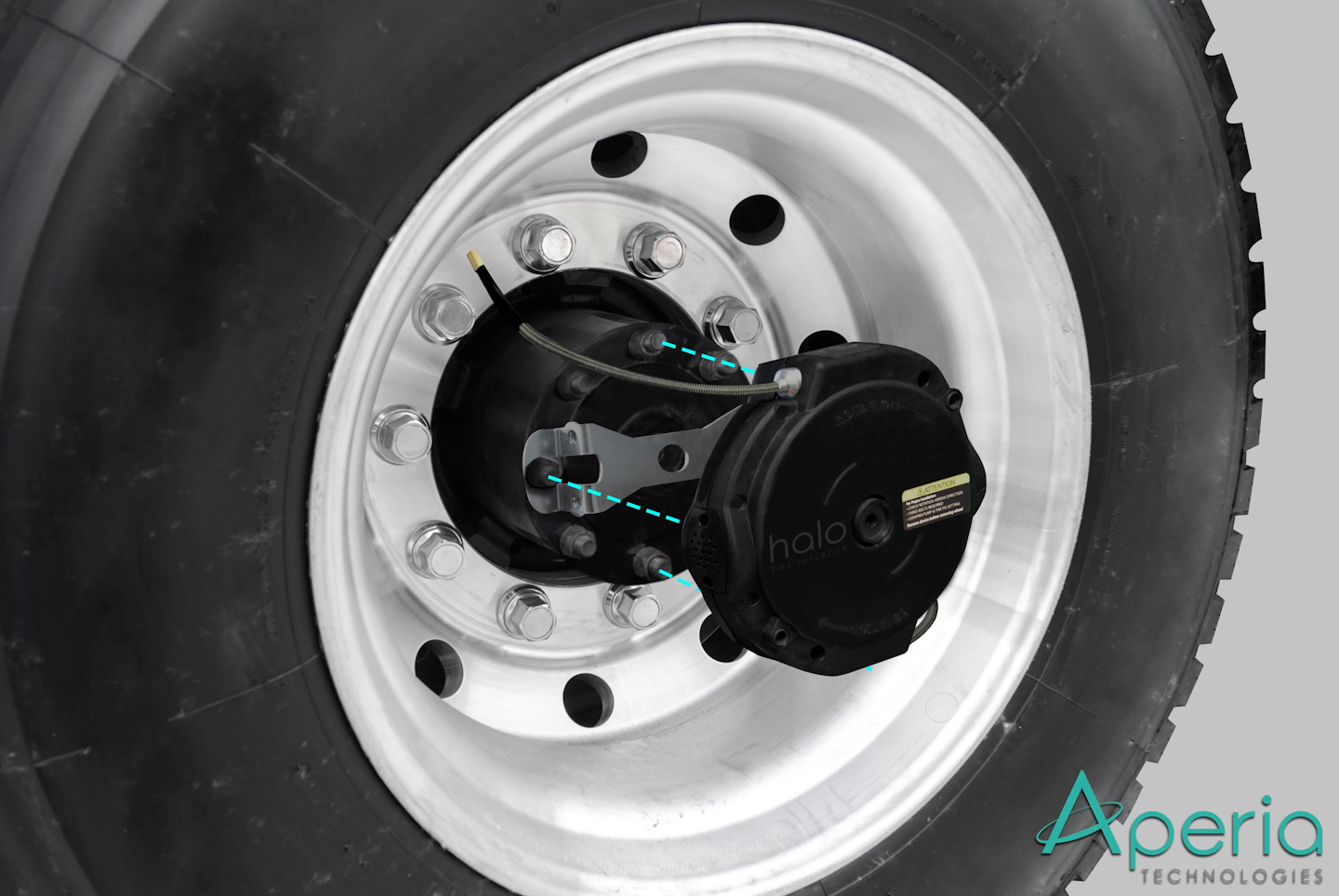 Aperia Technologies, makers of a versatile, self-powered, bolt-on tire inflation technology, has been named a winner of a CoolCalifornia Small Business Award by the California Air Resources Board (CARB).
"In our industry CARB is an organization known to be progressive, so being acknowledged by CARB for climate consciousness is an honor we are proud to receive," says Josh Carter, CEO and co-founder of Aperia. "We work hard to increase the efficiency of our own operations and strive to empower even greater impact by helping our customers increase the efficiency of theirs."
The CoolCalifornia Small Business Awards were presented to 16 companies representing a variety of business sectors from across the state. Two-person teams comprised of staff from public agencies and private businesses chose award winners. CARB staff and leadership reviewed scores, conducted site visits and performed environmental reviews to select the 2014 winners, the group says.
The American made Aperia Halo Tire Inflator is designed to solve the problem of tire under-inflation in medium- and heavy-duty trucks and trailers, reducing fuel consumption, tire waste and emissions.
CoolCalifornia.org is an online resource providing all Californians with the information and tools they need to take climate action. The website features money-saving actions, climate calculators, case studies and links to financial incentives to help individuals, small businesses, local government and youth gain the knowledge needed to take simple steps for a sustainable future.