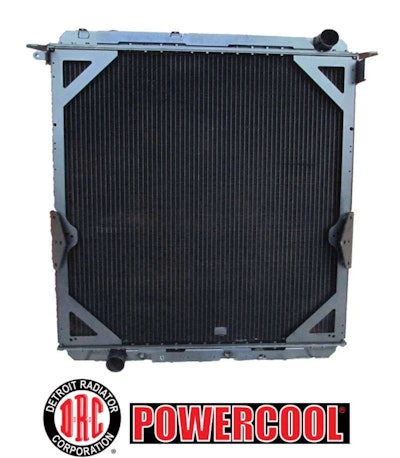 Detroit Radiator Corporation will formally introduce its new POWERCOOL radiator at the Mid-America Trucking Show (MATS) 2015 later this month in Louisville.
Detroit Radiator says its new durable, sustainable and bolt-on style radiator will replace the plastic and aluminum radiators seen in the market today.
Using tried and true bolt-on technology, Detroit Radiator has engineered a new way of replacing a plastic/aluminum radiator and frame into one integrated bolt-on complete unit. Thus, doubling the durability and bringing back the glory days of a 7-8 year radiator lifespan, the company says.
"It is extremely rewarding for us to be able to offer a more sustainable radiator with advanced technology to an industry full of hardworking people spending long hours on the road," says Randy Pruitt, CEO at Detroit Radiator. "We are committed to successfully addressing the most pressing challenges facing cooling systems within the heavy-duty transportation industry."
The new POWERCOOL radiator will be officially available on March 30, 2015.