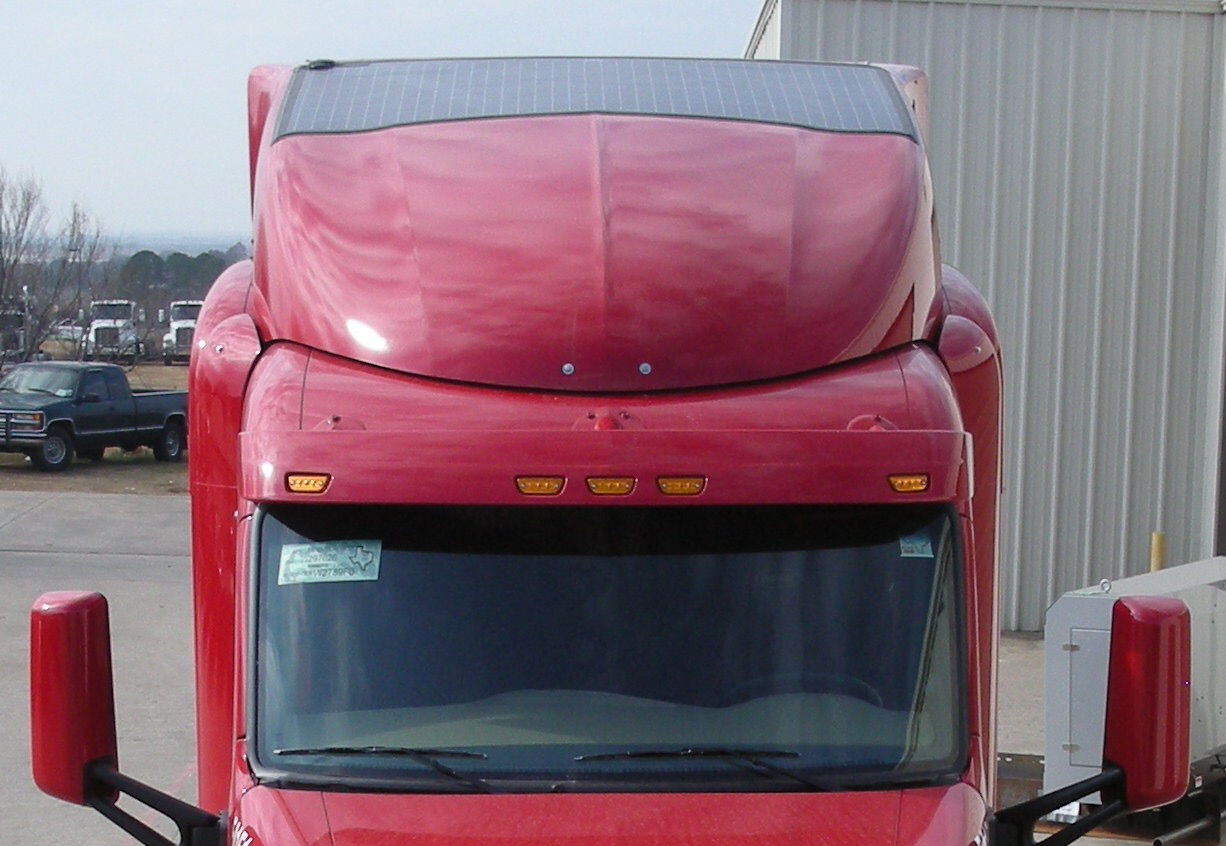 Bergstrom is now offering new solar power energy solutions through a formal relationship with clean technology company eNow Inc.
The solar power technology paired with Bergstrom's No-Idle Thermal Environment (NITE) system enables drivers to conserve fuel, resulting in a substantial cost savings, Bergstrom says. This system also improves and extends driver comfort with a longer run time of electrical components, including HVAC, while reducing emissions, the company says.
"We're pleased to offer this valuable solution to our customers, especially considering fuel prices and increasing idling restrictions," says Joanne Bjick, national sales manager of Solar for Bergstrom. "The solar power system is a great complementary product to all our no-idle HVAC systems."
The eNow solar power system harvests electrical energy from the sun. Using Maximum Power Point Tracking (MPPT) technology, Bergstrom says this electrical energy is transferred to a truck's on-board battery system for storage. The energy is distributed to Bergstrom's battery-powered no-idle climate control systems as well as communications, appliances, entertainment and engine starting, when needed. The solar system charges even when the truck is not in use, and therefore, reduces carbon emissions.
The eNow solar systems are customizable with optimized panel sizes, layouts and weights. Bergstrom says the systems are designed and built to address the unique demands of the commercial transportation industry. When installed on the vehicle's roof fairing, the 300 to 450 watt systems are the most common sizes used. However, systems can be expanded to 5,000 watts of power when installed on the roofs of trailers.
Bergstrom says The NITE system generates high BTU cooling capacity without sending damaging emissions into the environment, which saves fuel, keeps drivers comfortable and in compliance with anti-idling laws.
Bergstrom will showcase the solar power technology with its battery-powered NITE system at the Mid-America Trucking Show (Booth 12080) from March 26-28, 2015, in Louisville.