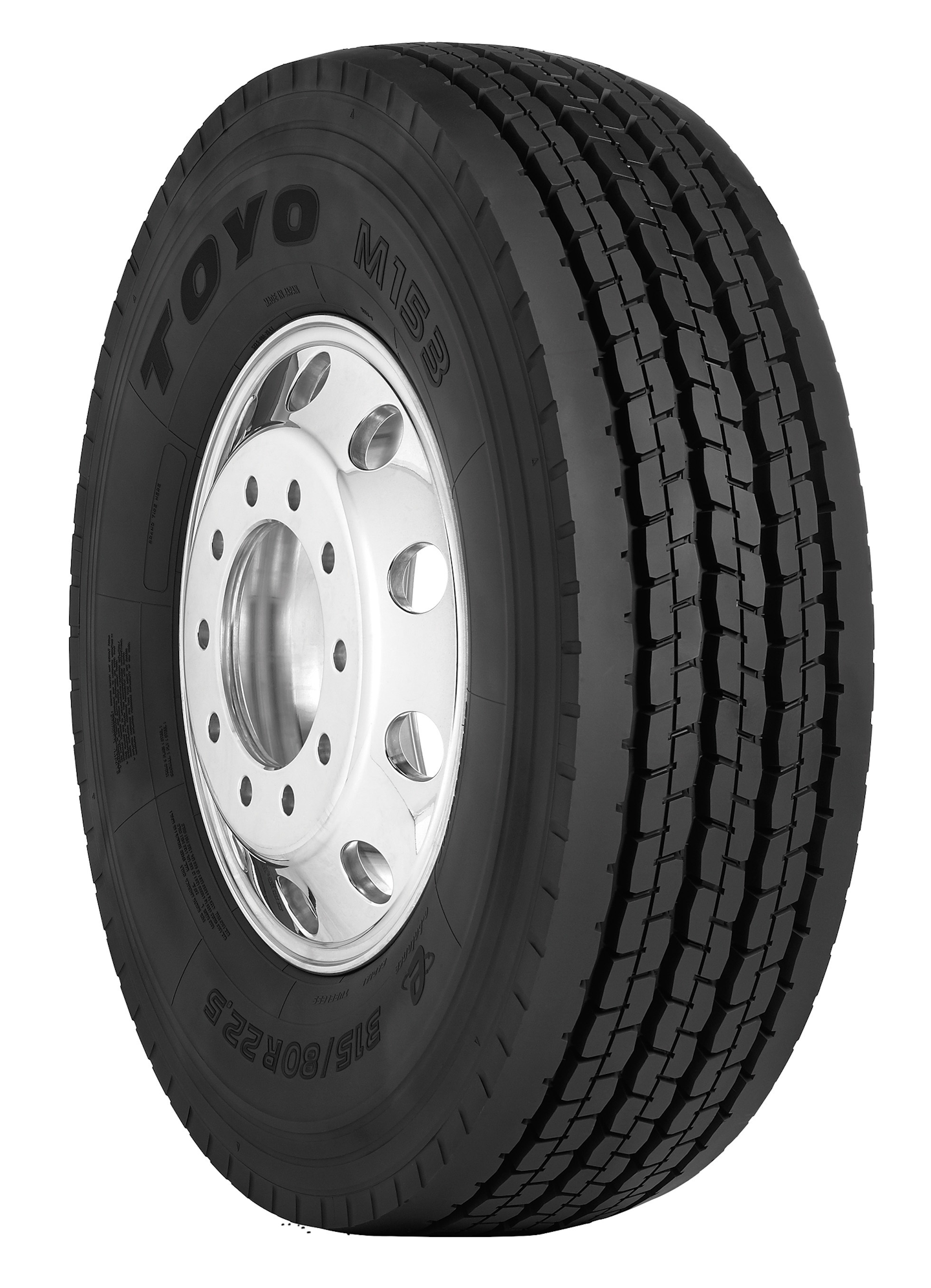 Toyo Tire USA introduces the new Toyo M153 regional and urban heavy-duty steer tire ideal for refuse operations.
Featuring an extra deep, regroovable 26/32 in. tread, Toyo says the M153 is optimized for extremely high-scrub applications such as that found on sanitation trucks.
Toyo says state-of-the-art design and compounding delivers superior wear performance and excellent durability with a 10,000 lb. load-carrying capacity. One of many features is a unique buttress protector designed to reduce cutting and curb damage to the sidewall.  Toyo's e-balance technology provides optimum wear performance, making the M153 an essential part of the equipment for operators.
A competitive acquisition point makes the M153 an excellent refuse tire and a leading value alternative tire for all tough operations, the company says.
"The new Toyo M153 is an ideal steer tire for trucks subjected to heavy duty use," says Lowell Slimp, senior product manager, commercial truck tires, Toyo Tire USA.  "Its combination of design elements along with an extra deep tread, allows it to handle the punishment normally associated with refuse operations."
Toyo Tires will be showcasing the M153 as well as its other commercial tire options this week at Booth 32895 at the Mid-America Trucking Show in Louisville.