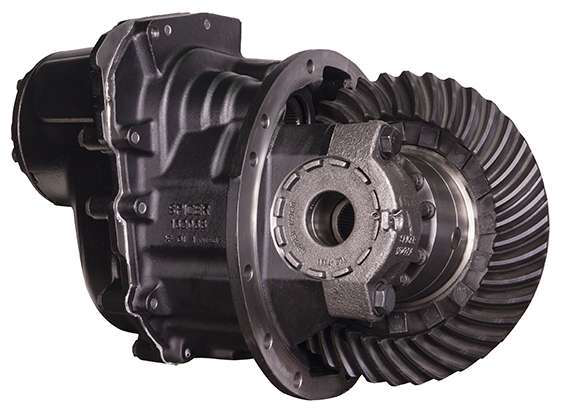 Dana Holding Corporation has enhanced its genuine heavy-axle carrier program for the aftermarket with the launch of a new user-friendly, smart part-numbering system and the addition of a new core exchange purchase option.
"We have implemented these new initiatives to support our customers who have been asking for a simplified part identification scheme along with a process to return cores to a trusted market partner," says Chris Boesel, senior product manager for the Dana Aftermarket.  "We will also maintain our popular approach to marketing genuine Spicer original-equipment carriers.
"What hasn't changed is the quality and reliability of our Spicer products, which will continue to include the same high standards as those delivered to our OEM customers."
Intended to significantly simplify the ordering and delivery of Spicer service carriers, Dana says the new part numbering system better reflects industry standards and allows customers to easily identify axle locations, model numbers, ratios, Gross Axle Weight Ratings, and other carrier options.
The core exchange program was added to give customers an additional purchase choice for new Spicer carriers.  Both the Spicer core-exchange carriers and the Spicer core-free carriers consist of genuine, brand new carriers (not used or reman), the company says.
Dana adds that the enhancements include both medium- and heavy-duty carriers. An industry-best two-year, unlimited miles warranty will remain in effect, with the option of a three-year, unlimited miles warranty recently added with the use of the new Spicer FE 75W-90 axle lubricant.
With the changes, which went into effect this month, the Dana Aftermarket says it also has created a new website for easy cross referencing of old part numbers with new part numbers and for checking local availability.  The page includes additional product information and updates.
All of Dana's Spicer carrier gearing components are manufactured with special grade steel, heat-treated and shot-peened to optimize hardness and performance, and precision machined to help ensure consistency across all axle sets, the company says.
Distribution and logistics sites for genuine Spicer carriers are located in 20 locations throughout the U.S. and Canada with same day service available in certain areas.