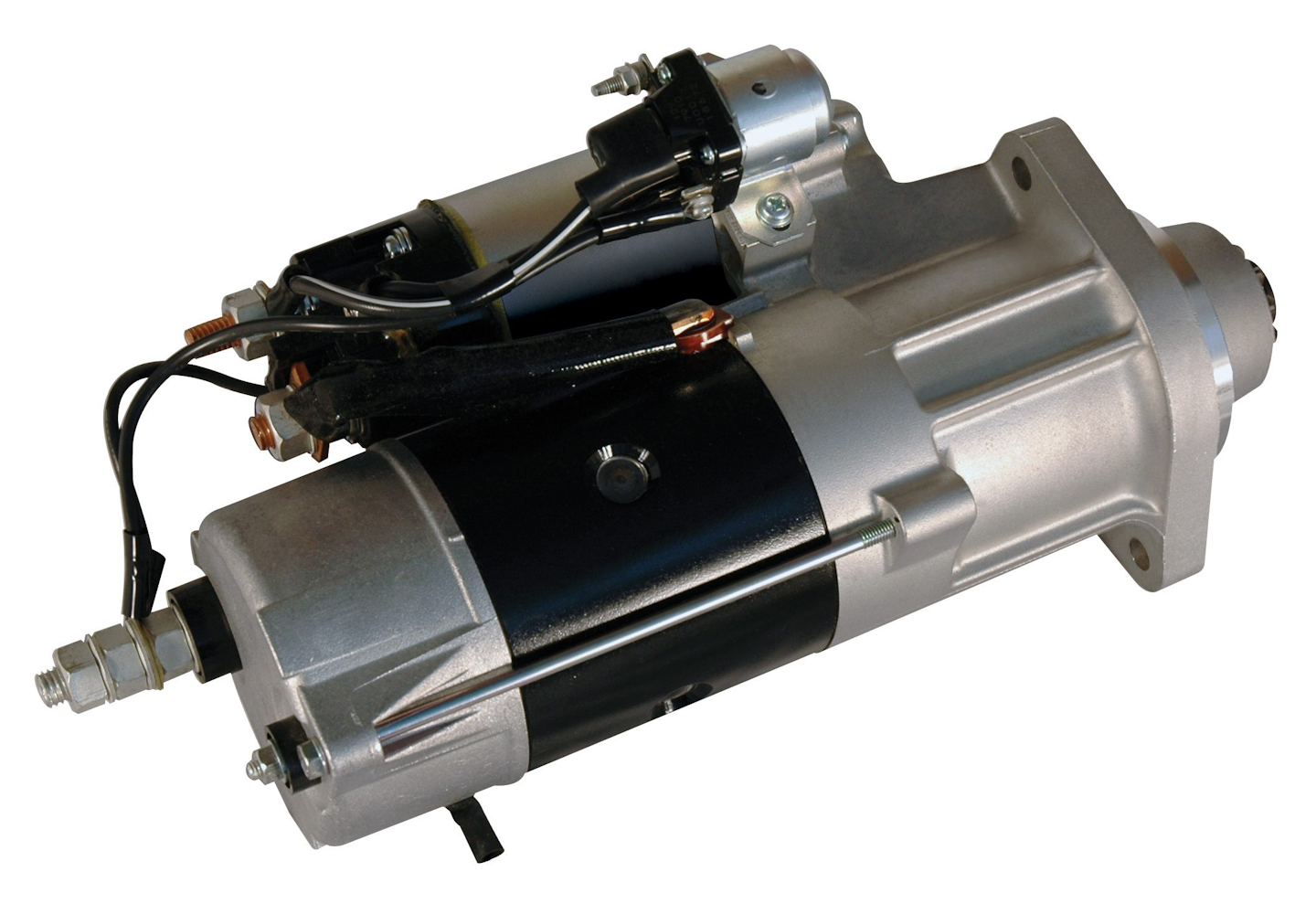 Mitsubishi Electric Automotive America, Inc. announces its new, full-featured Diamond Power S60 (DPS60) starter is available as an upgrade for Freightliner and Western Star trucks using the Detroit DD15 and DD16 engines.
Available through all North American heavy-duty truck dealers and many aftermarket distributors, the high-powered DPS60 starter increases both starter and battery life through improved thermal durability and lower current draw. It also comes with the Diamond Gard no-fault warranty, the company says.
"Our new DPS60 was developed specifically to address a need for an alternative starter for Freightliner and Western Star trucks built since 2010 with DD15 and DD16 engines. This is the most powerful starter we have ever offered," says Dave Stone, executive director, Mitsubishi Electric Automotive America Heavy-Duty operations. "This new starter, part number FL0189, gives Mitsubishi Electric full starter coverage on nearly all Freightliner and Western Star trucks built since 1998."
Mitsubishi says key benefits and features of the DPS60 include:
Faster cranking speeds in cold weather from increased power and cranking torque
Longer battery life due to a 15 percent reduction in current draw, resulting in less battery discharge while cranking
High-efficiency design allowing longer cranking times – no need for over-crank protection
Improved thermal durability that provides longer starter life
Improved corrosion resistance, lasting three times longer than previous models
DPS60 applications are not limited to Freightliner and Western Star applications. Applications beyond Freightliner and Western Star will be announced soon.