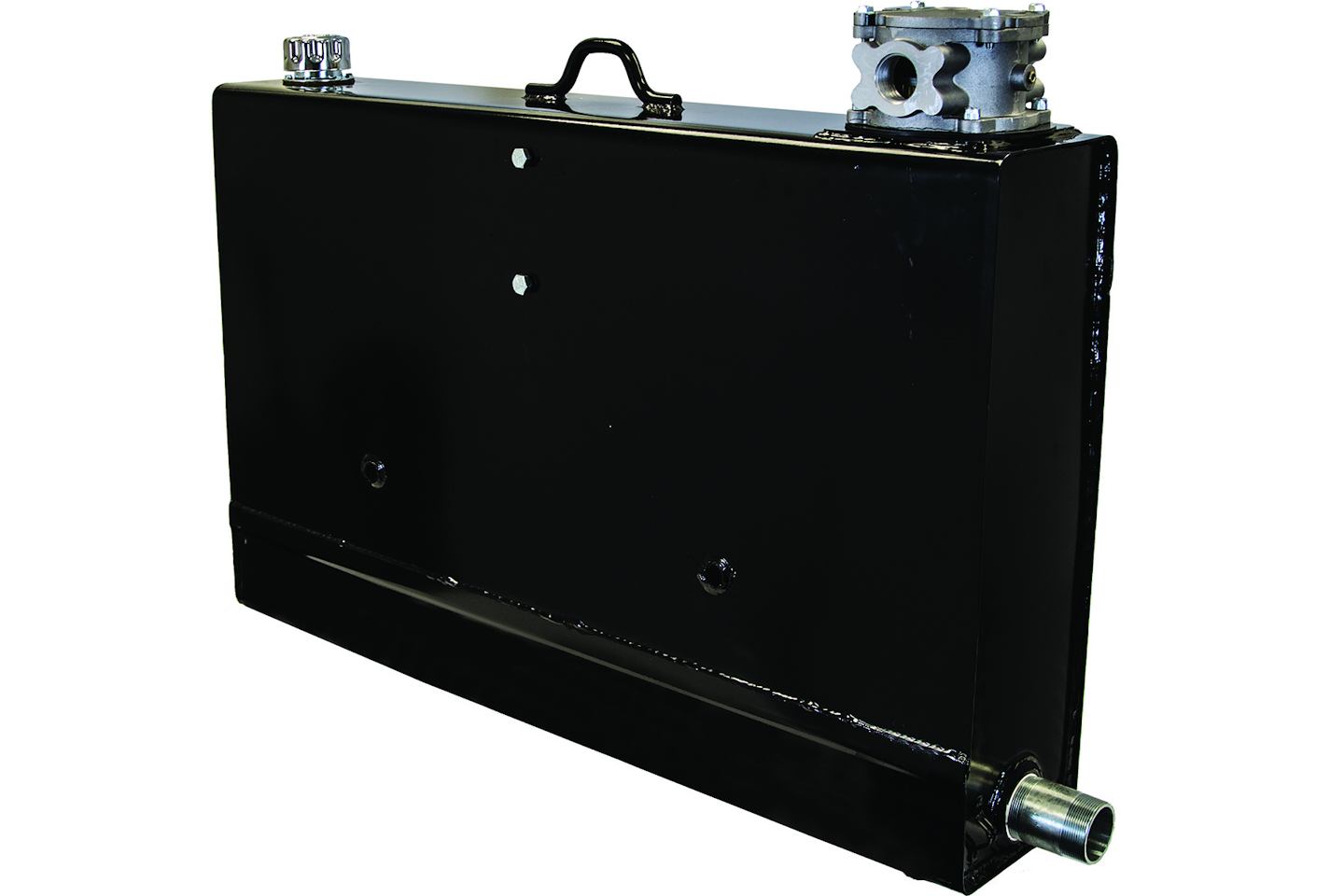 Buyers Products introduces a new 36-gallon, hydraulic, bulkhead reservoir to its line of hydraulic truck equipment.
The new reservoir is ideal for use on technician's trucks with hydraulic cranes and compressors, the company says.
Buyers' new reservoir is constructed of 12-gauge, black powder-coated steel with 36-gallon gross capacity and 30-gallon usable capacity. It features two 2-in. NPTF suction ports, one on either side, allowing for optional plumbing, the company says. It also is said to feature internal baffles, a 100-micron stainless steel strainer, nylon filler breather cap with internal shield and strainer, along with a 10- or 25-micron in-tank return line filter.
Buyers adds the reservoir has a standard 1-in., built-in sight gauge with ports for Buyers' optional LDR02 sight-temperature gauge. It comes with two, through-tank, bulkhead mounting tubes and a chain-lifting loop.
"Buyers is proud to offer a vast line of hydraulic truck equipment, including this new 36-gallon reservoir, that incorporates the functions our customers want," says Dave Zelis, director of sales and marketing at Buyers Products.