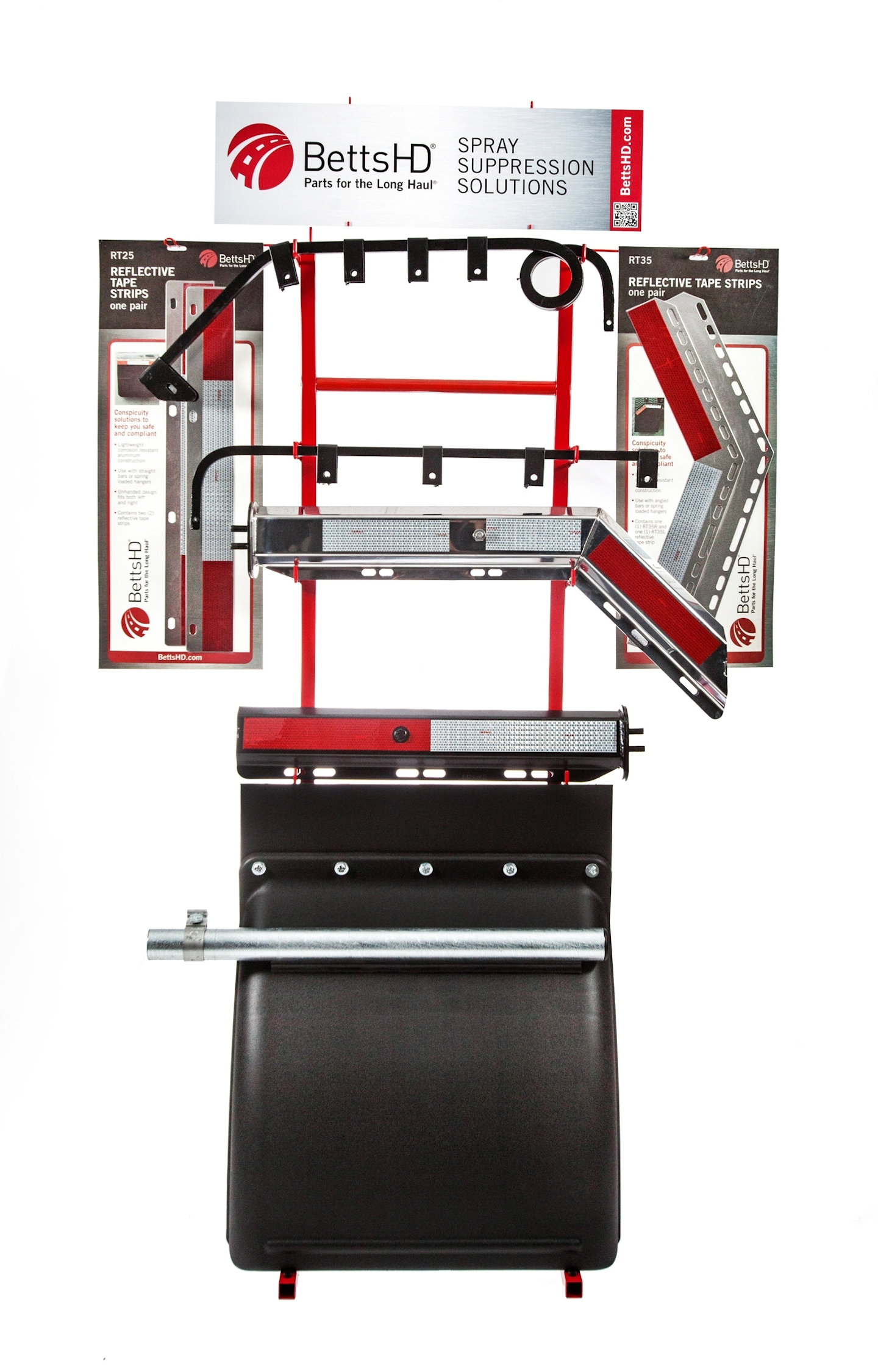 BettsHD introduces a targeted point-of-sale (POS) display featuring its conspicuity solutions.
According to BettsHD, the display showcases products that will allow fleet and owner-operators to be in compliance with the FMCSA's 2010 Compliance, Safety and Accountability (CSA) enforcement initiative.
"BettsHD is committed to keeping highways safe and our conspicuity solutions support this mission," says Ed Powderly, vice president of sales, BettsHD.
Powderly points out that conspicuity strips, often called "reflective tape strips," are a DOT FMVSS 108 legal requirement and non-compliance is a FMCSA CSA 2010 3-point violation. All BettsHD conspicuity strips are made of lightweight aluminum. Strips are available for straight bar or spring-loaded hangers for individual purchase (#RT25RL) or in a two-pack (#RT25) in an unhanded cost saving design.
Conspicuity solutions are also available for angled bar or spring-loaded hangers individually packaged for left- (#RT35L) or right-hand (#RT35R) use or in a two-pack with both left and right strips (#RT35), the company says.