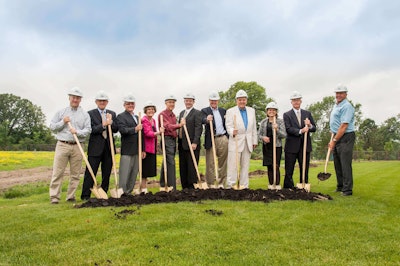 Horton, Inc. has broken ground on a new  18,000-sq.-ft. state-of-the-art research and development facility at the company's Roseville, Minn., headquarters.
Horton's corporate headquarters is already home to the Hugh K. Schilling, Sr. Technical Center. The company cites increased demand for product development as a driver for the addition.
"The Tech Center has been a remarkable asset," says Dave Hennessy, vice president, research and development "It has allowed us to do performance testing and simulations around the clock for our customers."
Horton says the addition will include the latest product development equipment and technology enabling Horton to continue to focus its efforts on designing and manufacturing the most innovative airflow solutions for the future. The company expects the project to be completed by the end of 2015.