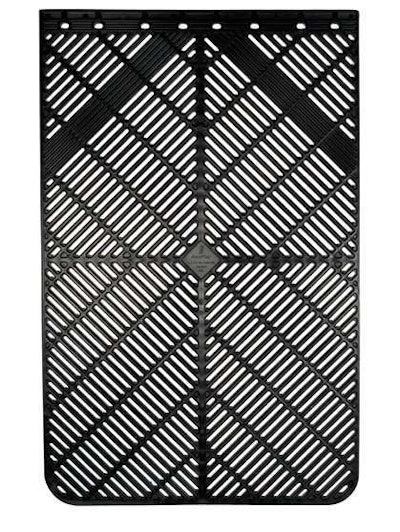 Fleet Engineers introduces its AF-19, a 19 in. wide version of its popular AeroFlap mud flap, now sized for wide-base tires.
The innovative AeroFlap offers the finest in spray suppression and aerodynamic value, and is specifically designed for today's fuel-conscious fleet managers, the company says.
With more and more fleets turning to wide-based tires, Fleet Engineers says the AeroFlap makes its own contribution to fuel savings. Its patented diamond-patterned design allows air and water to flow through the flap, reducing vehicle drag and increasing fuel mileage. On-highway studies indicate that the aerodynamically-friendly AeroFlap increases fuel efficiency up to 1 percent.
The company says safety also is increased. Since air and water flow through the AeroFlap, the vacuum that trails traditional mud flaps is broken up, thus reducing rain spray on the road. The increased airflow also serves to vent heat away from tires and brakes, the company says.
The AF-19 and the AF-24 come in various lengths and are available in white or black with straight or angled top edges, the company says.