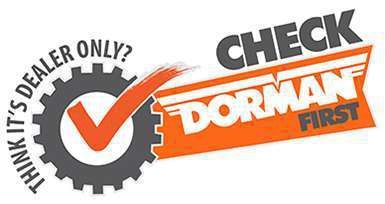 Dorman Products says its web-based part search tool just became a lot more powerful.
Beginning today, the company says www.DormanProducts.com, www.DormanHDSolutions.com and www.DormanProducts.mx now offer expanded search filter options designed to make searching among Dorman's 160,000+ parts faster and easier than ever before.
The addition of expanded filters, based on product-specific attributes, enables users to refine broad search results in just a few clicks. Previously difficult-to-search parts, such as wheel hardware or brake hoses, now become much easier through the application of a variety of new filters, the company says.
Filter options and search attributes such as material, color, finish, overall length, package quantity (and many more) adapt; once a specific part type is selected by the user. As a result, Dorman says its customers can target specific searches with more accuracy in less time than ever before. Additionally, selected search filters can be easily toggled on/off, giving Dorman's web search users the ability to instantly widen searches if so desired.
Additional information on all of Dorman's products is available on its website, Facebook page, or by signing up for product alerts from Dorman's Be-The-First-To-Know Program at www.DormanProducts.com/Signup.