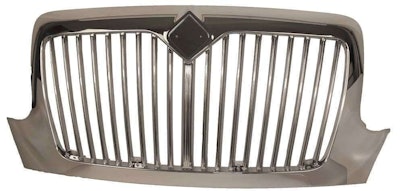 The ninth most-read new product release of this year was S&S Truck Parts' NEWSTAR release on Sept. 13 showcasing five of the company's newest aftermarket products.
The products introduced in that release were a new AC compressor assembly, truck grille for multiple models, aux countershaft assembly, receiver dryer and non-locking fuel cap.
The truck grille and receiver dryer fit various International Truck Models, the AC compressor assembly works with Caterpillar and Sanden engine models and fuel cap works with Mack applications, the company says.
To read the original release in its entirety, please CLICK HERE.
And be sure to stay tuned Monday as product No. 8 will be released.