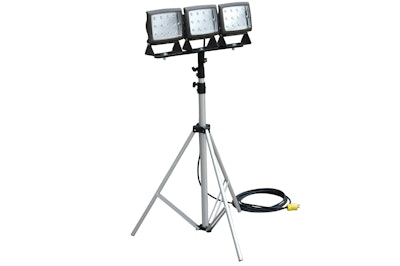 The third most popular new product release was the release of Larson Electronics' WALTP-3XWP400-200 LED telescoping worklight.
Larson Electronics says the lamp is designed to provide a portable yet powerful lighting solution. It has a tripod that extends from 3 ft. to 10 ft. in height and three LED light heads mounted to a single, removable bracket.
"The WALTP-3XWP400-200 is a lightweight and simple lighting solution for operators who need an instant-on and reliable source of illumination," says Rob Bresnahan with Larson Electronics.
To view the original release in its entirety, please CLICK HERE.
And be sure to check back tomorrow for the second most-read new product release of the year.