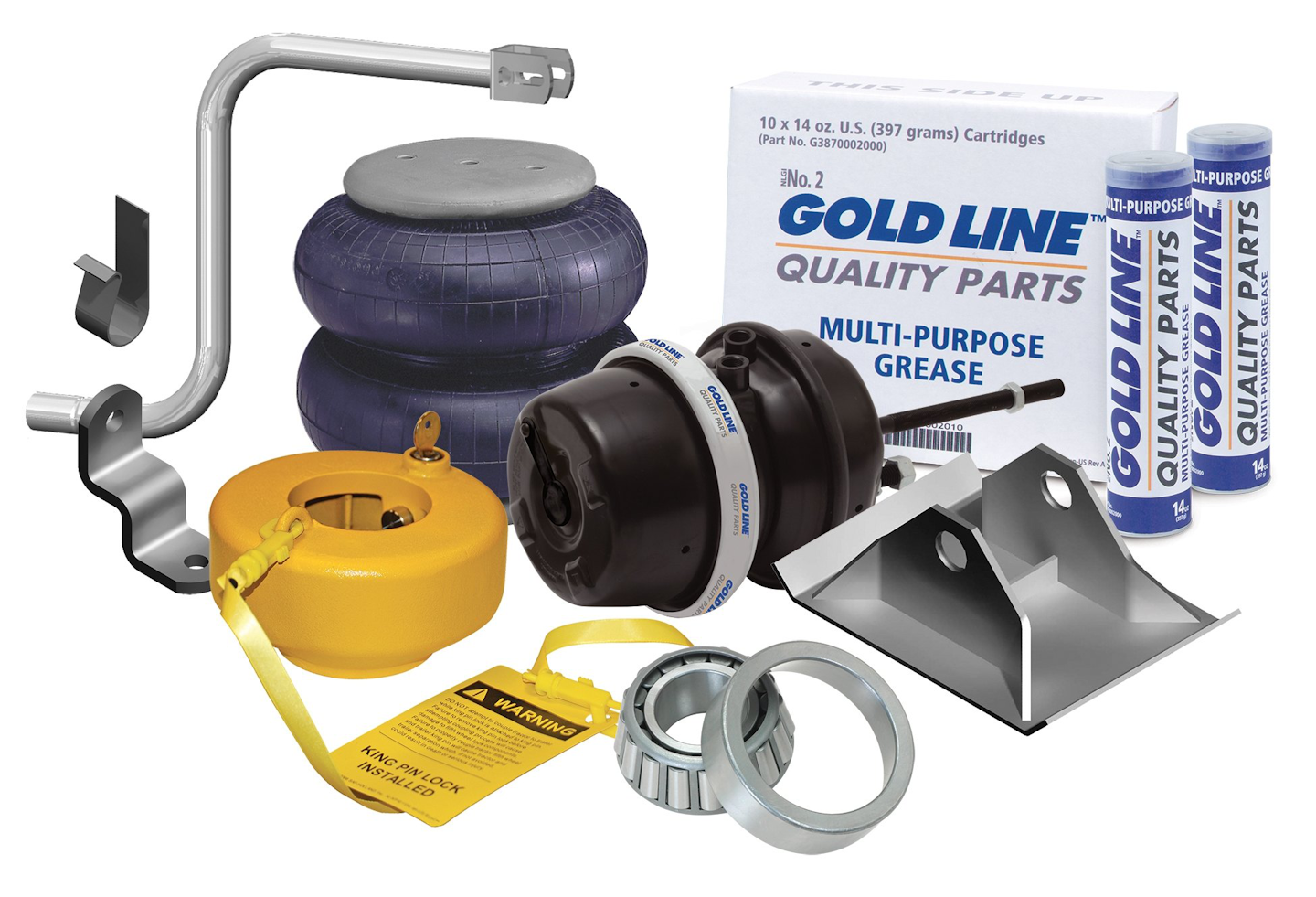 SAF-Holland has completed its final initiative in its commitment to serving aftermarket customers by introducing the Gold Line Quality Parts brand.
To further enhance and serve aftermarket customers, SAF-Holland says the Gold Line offering will expand the quality products the company supplies to the aftermarket. SAF-Holland says Gold Line Quality Parts brand are high-quality parts that are held at or above industry standards for cost sensitive North American style vehicles in their second life.
"Gold Line Quality Parts brand will allow us to offer an expanded portfolio of quality replacement part options that are readily available, and more economical than ever before," says Carl Mesker, vice president, SAF-Holland's Aftermarket Business Unit.
With Gold Line, SAF-Holland says it is able to offer an expanded parts line because of its current and new supplier partnerships as well as our global knowledge of heavy-duty parts.
Currently, Gold Line Quality Parts brand offers landing gear accessories, brake chambers, tapered wheel bearings, kingpin lock, air springs, and grease as well as the entire Gabriel shock and TSE brake chamber lines, all powered by SAF-Holland. Within the next year, SAF-Holland says Gold Line will expand brake and wheel end offerings. Each part carries a standard one-year, limited warranty except on various parts like the brake chamber Good, Better, Best program and the Gabriel SLX line of shocks absorbers, the company says.