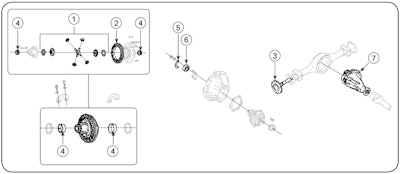 Midwest Truck & Auto Parts' World American has released two dozen new replacement differential components for model year 1990 to 2015 Isuzu NPR trucks.
World American says the new parts include internal kits, ring and pinions, axle shafts, carrier bearings, pinion seals and bearings, and complete drop in assembly.
Most of the products are available now and ready to ship, and World American says the remaining parts will be available soon.