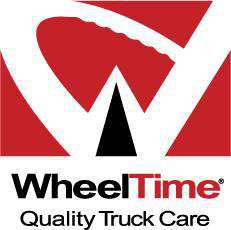 WheelTime announced the launch of WheelTime LINQ, its new nationwide customer service platform that links systems and services to reduce downtime and increase uptime. The program was released Sunday at TMC's Annual Meeting in Nashville.
WheelTime's new customer service platform will connect all 200 WheelTime network locations to each other and to customers. It is designed to be the backbone to WheelTime's delivery of transparent, consistent and seamless customer service, the company says. The platform integrates core systems with standardized processes, using technology and telematics, to take customer service to new levels of speed, quality and efficiency while eliminating issues that have plagued the maintenance field for decades, the company says.
WheelTime LINQ: WheelTime partnered with Decisiv to build WheelTime LINQ as a very unique customer service platform. LINQ incorporates a number of important service elements into a single, connected and very effective system. WheelTime says it assures consistent quotes, consistent service and a consistent way of doing business. It allows a vehicle history to follow the vehicle wherever it goes, assures that invoices match quotes, and that time stamped, dated communications back up warranty claims and disputes. It also ensures that labor times for the same jobs don't vary from one location to another, and it makes it easy for the service location to do things exactly the way that a customer wants, every time, and everywhere.
WheelTime Signature: WheelTime LINQ supports WheelTime Signature, a network-wide "estimate to invoice" consolidated billing and reconciliation program. Developed in partnership with Multi Service Corporation, the program is the first in the industry to leverage Decisiv's best in class repair order estimating capabilities in combination with Multi Service's industry-leading billing and payments expertise, WheelTime says. The integration allows WheelTime to minimize billing errors and disputes by ensuring that each approved estimate matches the final billed invoice for both parts and labor. Additionally, it offers features like a dedicated credit line and online account access to maximize productivity and decrease costs for fleets of all sizes.
"As the ultimate customer service platform, WheelTime LINQ is unique because it focuses on managing the whole transaction, not just the repair," says Mike Delaney, president and CEO of WheelTime Network, LLC.  "It saves time at the front end by incorporating customer designed elements into every quote or repair process. It saves time at the back end by eliminating disputes and reconciliations.  It saves time in the middle by accelerating communications and approvals."
Beginning in 2009, WheelTime began studying time-at-location to see where it could cut out hours or days of downtime. In aggregate, the company says it discovered that roughly 84 percent of the time a vehicle was in their shops was NOT wrench time; only 16 percent of the time was actually spent fixing the truck. The rest was what the network called "white space." It was time getting approvals, communicating or miss-communicating. Overall, it was administrative work that customers did not want to pay for and that could be eliminated if WheelTime invested in systems to change the way business was done, the company says.
"Today, we are implementing new systems to speed check in, enhance customer communications, streamline quotes and enhance service consistency at every location in the network," says Delaney. "Our overall goal remains, as the name implies, to reduce time in the shop and create more time at the wheel for every customer."
He adds, "We are primed to revolutionize the vehicle maintenance industry. We are thrilled to be partnering with Multi Service and Decisiv to launch WheelTime LINQ and take the concept of customer service to the next level."