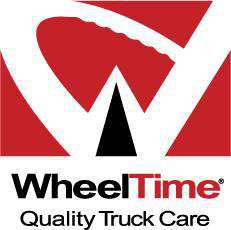 WheelTime Network LLC has adopted a newly released all makes, total truck diagnostics software tool from Cojali USA as the diagnostic tool of choice throughout its North American network.
Cojali, Europe's largest multi-brand diagnostic tool supplier, developed its recently enhanced North American Jaltest tool package with product testing assistance from the WheelTime Network. In addition to using the diagnostics tool throughout its network, WheelTime says it will assist Cojali with sales and distribution of the advanced diagnostics tool and was selected by Cojali to be its primary training partner in the U.S.
"Over the last two years, we have supported Cojali as they researched market needs and developed their diagnostics products for North America," says Mike Delaney, president and CEO of WheelTime Network, LLC. "We have tested the product and provided feedback to their engineers, who worked tirelessly to meet product objectives.  With its broad range of heavy and medium duty diagnostics capabilities built into one simple package, this is the ideal diagnostics set for our increasingly diverse operations."
WheelTime says the Jaltest multibrand tool integrates all major systems and manufacturers — engine, transmission, brake systems, cabin system, suspension and more — into one simple software bundle. There is no need to buy many expensive and separate systems, WheelTime says, because Jaltest is all inclusive. The software is customized for the U.S. market, with features such as the user friendly "Vehicle System Scan" process, which allows the user to get productive quickly. With just one click, WheelTime says Jaltest will read out all systems installed in a vehicle and pull out relevant information via its VIN decoding feature.
Also imbedded within the Jaltest software is a complete technical database, schematics, wiring diagrams and system's technical data. Troubleshooting guides are in development now, and it is all being designed to work together, WheelTime says. The objective: Help the technician get to the core of the problem fast, the first time around.
"What Cojali has produced is truly extraordinary," Delaney says. "A tool like this has never existed in North America before. It will revolutionize the ability for independent shops to perform high quality repairs on a broad range of equipment with confidence. In addition, shops will be able to buy the software, and continuous upgrades, for a fraction of the investment they would have to make buying all of the modules individually from OE's — if they could get them at all."
He adds, "Cojali is a totally different kind of diagnostic tool supplier than any we have here in North America today. The company grew up in Europe, where manufacturer networks are even tighter and vehicle suppliers use more proprietary components, making it especially difficult for independents. Cojali creates completely self-developed tools, independent of equipment manufacturers or anyone else.  The company's goal is to enable independent repair — and its tools and training programs are very popular."