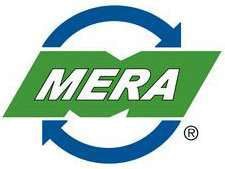 The Automotive Industry Action Group (AIAG), the not-for-profit, member-supported organization that helps automotive companies operate at peak performance, and the Motor & Equipment Remanufacturers Association (MERA) announce a partnership to give the remanufacturing industry greater access to world-class quality management tools and training.
MERA says this partnership offers MERA member companies that are not already AIAG members complimentary AIAG membership in 2014. AIAG is recognized as the industry leader in quality, corporate responsibility and materials management standards development and training, and this free membership can have a dramatic impact on all MERA member companies that are trying mitigate the risk of growing in this competitive piece of the industry, MERA says.
"MERA member companies are leaders in the remanufacturing industry, and through this partnership with AIAG, all MERA members will have the opportunity to develop their workforce through valuable training and education," says John Chalifoux, president and COO, MERA.
Included in this free membership is unlimited access to self-assessments to determine employee skillsets in the areas of quality, corporate responsibility and materials management; free eDocuments and eTraining in these areas, many in language; OEM approved training and tools needed to upgrade employee skills, and networking opportunities at all of AIAG's sanctioned events, MERA says.
"Our industry is committed to doing business in an environmentally responsible way," says J. Scot Sharland, executive director of AIAG. "Collaboration with remanufacturing industry is inevitable due to natural resource constraints, the intensity of our focus on bottom-line performance and a shared commitment to common manufacturing processes and quality standards."