Automotive Parts Headquarters Inc. (APH), a family-owned aftermarket auto parts distributor and store group, is expanding into the heavy-duty market with the creation of its new commercial vehicle division.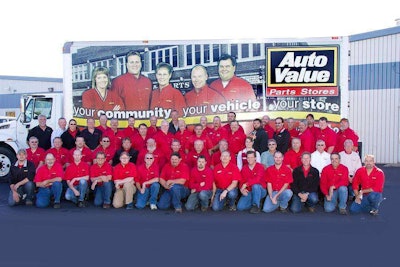 The division is part of APH's growth strategy and a response to the increasing demand for aftermarket parts in the commercial vehicle marketplace, the company says.
To position the new commercial division at the forefront of the heavy-duty industry, APH says it has formed a partnership with HDA Truck Pride. The marketing group will assist APH with training, product support and marketing programs.
"APH has been successful because of their focus on both their customers' needs and the needs of their employees," says Don Reimondo, president and CEO of HDA Truck Pride. "APH's investment in training, information technology and employee development are second to none and mirrors the vision of HDA Truck Pride and our strategic direction."
In preparation for its entry into the commercial vehicle market, APH also says it had team members from across 40 markets attend a two-day hands-on commercial vehicle training seminar at APH's training center. Facilitated by ten trainers, attendees spent the majority of their time entrenched in product information, navigating catalogs and websites, as well as enhancing their technical systems knowledge, the company says.
"After months of preparation, it's exciting to see everything come together with the overall goal of providing our commercial vehicle customers the same high level of service we provide to our existing customer base," says Phil Bahl, commercial vehicle manager at APH.