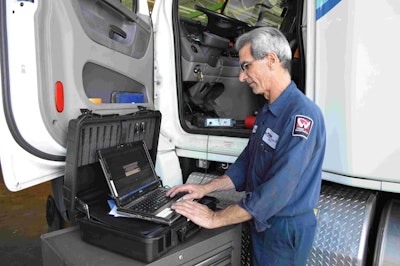 It's important to note analysis alone won't sell your customers on your shop. You also must be able to do the necessary work.
To produce a PM offering capable of appealing to your customers, Joe Monteleone with WheelTime fleet services says you have to showcase your value.
RELATED: Selling your shop's analysis services
"The most costly problem a fleet can have is when a truck breaks down," he says. "When you're dealing with a customer, you have to be able to show them you can provide a quality PM today that will lead to a truck [staying] on the road and out of the shop later."
Monteleone says his first step when researching outside service facilities was evaluating their overall maintenance offering.
Service providers who lacked necessary services were immediately eliminated, as were shops unable or unwilling to work with Monteleone's fleet to develop a PM specifically for his vehicles.
"Every fleet is a little bit different and not every truck is the same," he says, "PM programs should be built based on customers' requirements."
He adds, "You can have a standard list [of options], but it should be able to be customized."