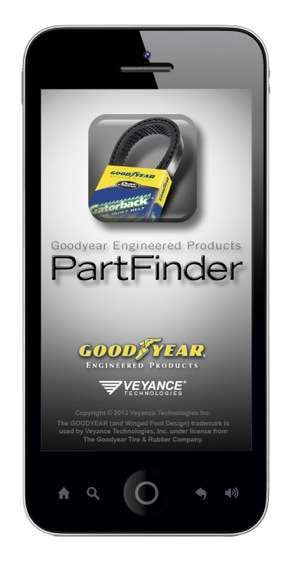 Goodyear Engineered Products has released its new PartFinder mobile app.
The company says its app allows users to easily find the right parts, including belts, hoses, tensioners, hydraulics and air springs. By scanning or entering your VIN, the app provides instant access to a complete list of parts compatible with the vehicle's year, make and model. Images, diagrams and other educational tools are also available right on the mobile device.
The Goodyear Engineered Products Finder App can be downloaded from your smartphone's app store and is compatible with Apple, Android, Windows and BlackBerry phones and most tablets. Contact your local Goodyear Engineered Products sales representative for more details.