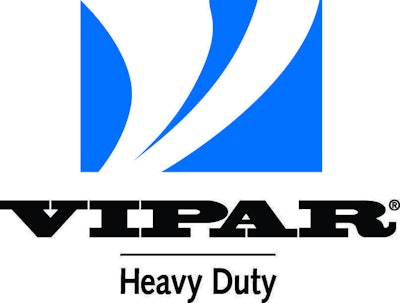 The 2013 VIPAR Heavy Duty annual business conference kicked off with an informative and educational opening session Monday in Marco Island, Fla.
Speaking on the organization's last 12 months, President and CEO Steve Crowley says VIPAR Heavy Duty is well positioned to take advantage of growth opportunities in the marketplace, and that 2013 and 2014 have the chance to be among the group's best.
He noted a record-setting attendance at the conference and VIPAR's new all-time high in stockholders as two clues to the group's success. The heavy-duty market is in transition, Crowley says, and VIPAR is positioning itself to help its stockholders navigate the changes effectively and profitably.
"We provide programs to help you be successful," he says. "We have tools and resources, and can create market presence and work with suppliers to help keep you in the game."
In addition to Crowley's presentation, the opening session also featured organizational updates from the VIPAR team, Chairman of the Board Bill Nolan, AmeriQuest's David Nitzsche and Butch Hill of HD Group.
Echoing Crowley's words, Nolan, president at Power Brake & Spring, believes in spite of expansion from other aftermarket organizations that VIPAR's network maintains a significant value in servicing the typical aftermarket customer.
"We can adjust quickly, provide better service and offer some independent thinking that [other channels] may lack," he says.
Crowley, Nolan and Gene Damron, general manager of Global Parts Network, also highlighted VIPAR's Global Parts Network as a valuable resource. The wholly-owned remanufacturing facilities provide VIPAR's customers a wonderful resource and product line, Crowley says.
Hill's presentation on merchandising capped the opening session. Speaking at length about the sales growth opportunities merchandising presents, Hill urged attendees to be proactive in configuring and designing their showrooms to highlight impulse sales.
By showing diagrams and photos of recommended layouts, Hill stressed the importance of organizing traffic flow within a facility to increase sales. According to Hill, it doesn't take much to make a difference.
"Expose as many products as possible," he says. "There are things you sell customers don't know you sell. Get that out front."