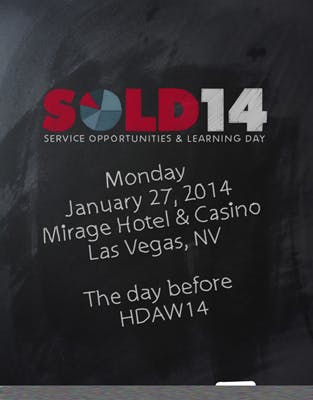 Service Opportunities and Service Day (SOLD), set to be held Monday Jan. 27, 2014 at the Mirage in Las Vegas before HDAW '14, will feature a session led by leading distributor profitability and service integration expert Bruce Merrifield.
According to SOLD organizers, Merrifield has shared techniques for profitability improvement with thousands of distributors in hundreds of product categories. At SOLD, he will concentrate on the tricky intersection of information availability and service organization performance, organizers say.
"Dashboard technology is cool, but since KPIs don't innovate on their own, how will your team be turned on by better KPIs?" asks Merrifield.
RELATED: View the complete SOLD agenda and sign up here!
For 30-plus years, heavy-duty distributors and service providers have run their businesses by financial and industry performance KPIs. SOLD organizers says today's critical question is what real (if any) upside gains and competitive advantages are left to be captured from managing these symptoms?
Merrifield's presentation will break down how big impact root cause KPIs are formed, and how they can be combated and solved in an efficient manner. Merrifield also will provide advice on business strategies, employee management and other financial aspects of operating an aftermarket business.
SOLD organizers say interested parties can check out Merrifield's website for more information on his work in preparation for his upcoming presentation.
SOLD is scheduled for 8 a.m. to 4:30 on Monday, Jan. 27, 2014 before the start of Heavy Duty Aftermarket Week (HDAW). Merrifield's presentation will be held at 3 p.m.