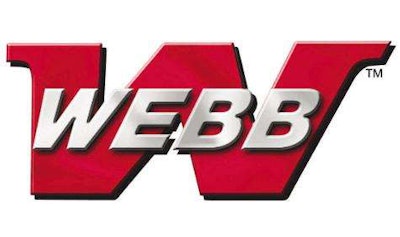 Webb Wheel has made a series of staff changes with the goal of building its sales organization.
The movement started in late 2012 with the hiring of Jim LeClaire as an account executive – fleet accounts. LeClaire, a TMC Silver Spark Plug recipient comes to Webb Wheel after 16 years at Horton. Following his hiring, Webb Wheel added Jake Young to fill another account executive – fleet accounts position. Young has experience with Stemco and Haldex, as well as dealer operations at a Freightliner facility.
Webb Wheel also has strengthened its OEM sales team with the promotion of Philip Jay "PJ" Caplan to national OEM sales manager, and the addition of Jim Rosema as a new senior account executive – OEM accounts. Each appointment reinforces Webb's commitment to the commercial vehicle industry and its goal of improving customer service and technical support to vehicle manufacturers and operators, the company says.
"The Webb brand has a strong reputation in the industry. We understand that person-to-person relationships are important for building upon that to further grow our original equipment business, and that includes having direct dialogue with vehicle operators. We're pleased that quality, experienced people like these four are part of that effort," says Chad Plank, president at Webb Wheel.