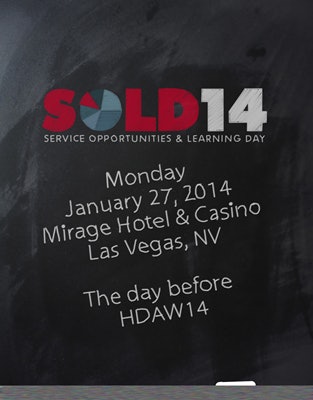 The heads of three major aftermarket marketing and buying groups will get together to discuss the role of service in tomorrow's heavy-duty aftermarket at the upcoming Service Opportunities Learning Day (SOLD).
Set for Jan. 27 at the Mirage in Las Vegas before the start of Heavy Duty Aftermarket Week, this panel will follow-up on the highly successful, service-oriented SOLD '13 program. This year's session will concentrate on the quickly morphing nature of heavy-duty service and parts distribution and the business decisions involved.
SOLD organizers say the presentation by group leaders Don Reimondo of HDA Truck Pride, Steve Crowley of VIPAR Heavy Duty and Brett Upton of Power Heavy Duty will explore some of the upsides, as well as barriers, to new approaches to service and service as affiliate programs in today's aftermarket.
The three speakers represent nearly 100 years of heavy-duty distribution experience, and will address major issues including:
• The development of new customer value through solutions that meet new needs, unarticulated needs, or old customer and market needs in value-adding new ways.
• Over-reliance on past practices for insight, and the problem of celebrating regurgitating and repackaging what 'everyone knows,' rather than challenging ourselves to think differently.
• Paradox of Expertise: Our deep knowledge of what has existed that makes it harder to challenge long-held assumptions.
This first-of-a-kind presentation immediately follows the lunch break. The entire SOLD'14 agenda, presented by the Service Specialists Association, features three 60-minute sessions, two 90-minute sessions and two breaks. A separate registration is required. The cost is $149 for one person and $99 for each additional attendee from the same company. The cost is $99 for any member of one of the sponsoring groups or associations: SSA, HDA Truck Pride, Power Heavy Duty and VIPAR Heavy Duty.
For more information or to register today, go to www.trucksmarts.org.