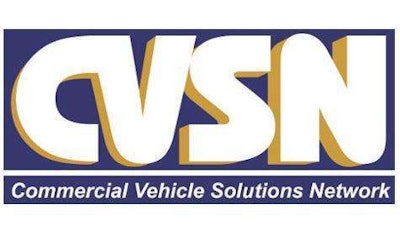 The Commercial Vehicle Solutions Network (CVSN) has announced the speaker lineup for its 2014 Aftermarket Distribution Summit, scheduled for Sept. 13-17 at the Gaylord Opryland Resort in Nashville.
The theme for this year's meeting is "Back to Basics: The Blocking and Tackling of our Business," and CVSN says its keynote speaker will be Sam Wyche, former Cincinnati Bengals coach and NFL broadcaster. Wyche will present his signature motivational speech "Team Building the Wyche Way."
The other featured speakers for the week are Nancy Friedman, "The Telephone Doctor,"who is one of the most sought after speakers on sales, customer service and communication skills, CVSN says. Friedman's presentation will look at the "7 Traits Sports Leaders use to be Successful and How you Can Apply these in Your Business." Mark Dancer, vice president of global channel management for Henkel Corporation, and author with the NAW institute for Distribution Excellence, also will be on hand and will present "CRM – A Strategic Guide For Planning and Results."
Also speaking will be Ira Blumenthal, president of CO-OPPORTUNITIES, Inc. Blumenthal will present "Brand Building for Your Future." CVSN says the final speaker will appeal to the leaders of tomorrow crowd but her topic will be relevant to all in attendance who will be hiring the industries future leaders. Anna Liotta, CEO of Resultance, will present on the topic "Unlocking the Generational Code: What makes them tick and what ticks them off."
CVSN notes most of the speakers also will be signing their most recent books at the conference and they will be free to conference attendees.
The 2014 Summit also will feature the very popular Private Strategic Planning Sessions between suppliers and distributors on both Monday and Tuesday, and the CVSN President's Award for 2014 will again be a presented on Monday. The CVSN Board of Directors says it is proud to recognize and celebrate the lives and lasting accomplishments of five industry icons whose names will be announced at a later date.
For more information on the CVSN Aftermarket Distribution Summit, contact Angelo Volpe or Ramona Greene at 904-737-2900 or check out http://www.cvsnads.org/.