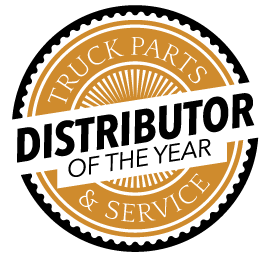 The 2014 Truck Parts & Service Distributor of the Year nomination period has reached the homestretch, with just ten days remaining until next week's June 27 deadline.
Truck Parts & Service has received a wide selection of distributors thus far, and is hopeful it will continue to receive recommendations from the aftermarket in the coming days.
Interested parties may nominate up to three distributors for the award, and all independent distributors in the heavy-duty market except last year's winner (Truck Supply Co. of South Carolina) are eligible to win the 2015 award.
To nominate a distributor for this year's award — which will be presented in January at Heavy Duty Aftermarket Week — please CLICK HERE.