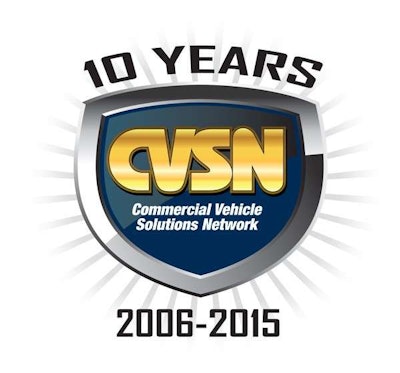 The Commercial Vehicle Solutions Networks installed its new executive and three new directors at its recent Aftermarket Distribution Summit in Newport, R.I.
In an effort to keep the lines of communication open and get valuable input and feedback between the CVSN members and their supplier partners, CVSN has two supplier representatives on the Board of Directors. This year two new distributor members were installed and one supplier member.
The new distributor directors installed are Ken Duval of Canadian Wheel, J. David Bell of Erie Drivetrain. And the new supplier director is Walt Sherbourne of Dayton Parts.
The new executive installed in Newport are Edward Neeley, president, from Truck Supply Company of S.C.; Andy Robblee, vice president, from Six Robblees'; Troy Zurbuchen, treasurer, from Midwest Heavy Duty; and Angelo Volpe, executive vice president of CVSN.
"CVSN is fortunate to continue to have a dedicated and capable Board of Directors that will lead our association to make decisions in the best interests of our members and the industry. We all owe thanks to these people who give freely of their time to help our industry achieve even greater success," says Neeley.
The Commercial Vehicle Solutions Network formed in 2006 from the merger of the Council of Fleet Specialists (CFS) and the National Wheel and Rim Association (NWRA) just celebrated its 10th anniversary in Newport with a record attendance.
To learn more about CVSN and becoming a member visit www.cvsn.org or call 904-737-2900.