The following comes from the September 2016 issue of Truck Parts & Service. To read a digital version of the magazine, please click the image below.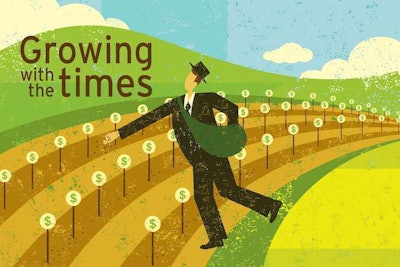 In an ever-changing and competitive market, aftermarket distributors are constantly looking into new avenues of growth and expansion.
The business climate is much different than just a decade or so ago, so distributors have many new ways of tapping into their markets.
Whether that's through an extended product line, offering more trainable and teachable elements to their own business or tapping into the huge growth in e-commerce, distributors who stay on top of change and tackle those issues head on will benefit most.
So, just how does an existing distributor expand its reach within its market and reach out to those just a little farther down the road?
Keep up with the times
Kristen Phipps, director of marketing for HDA Truck Pride, says there are several ways a distributor can grow and blossom in today's market, but added that a couple seem to be more prevalent than others.
"E-commerce is the No. 1 key right now," says Phipps. "More and more parts are available through e-commerce and online catalogs than any time before and that opens distributors up to customers all over."
HDA Truck Pride offers training, sales and service support, and marketing programs all focused on growing that area of the business for its members and service experts, the company says.
Phipps says companies that specialize in truck parts face new competition from auto parts chain distributors on one side and from industrial distributors on the other.
She says it's important for independent parts distributors to keep up with changes in technology, such as electronic logging devices, so they can be in a position to supply replacement parts or to service the products when they break down.
"Another important key in the aftermarket parts industry is having more information available through telematics," Phipps says. "There is much more information available now when someone stops by and needs a diagnostics test ran."
Staying on top of technology
Bill Gryzenia, chief executive officer of AxleTech International, says "the commercial vehicle aftermarket is rapidly changing, and market dynamics affecting distribution channels, technology, product and service offerings will alter the way we do business."
Gryzenia says technology often can be overlooked as a buzzword, but for the commercial vehicle aftermarket, it carries some very heavy weight behind it.
"Ten years ago, telematics in the commercial vehicle segment was dominated by one supplier – Qualcomm. Today, the
market has countless solutions for collecting and tracking fleet data," he says. "Dealers, distributors and marketing groups understand the critical need for data collection from these telematics systems, which can be used for inventory planning and maintenance scheduling.
The collection and interpretation of data can be invaluable for the truck owner and a source of revenue for the telematics provider."
Data collected from telematics help provide information on prognostics and preventative maintenance, which enables users to recognize issues earlier, so part failures can be addressed.
Telematics is expected to become a $50 billion market opportunity by 2020, with North America being the highest generating market.
Provide customer service (centers)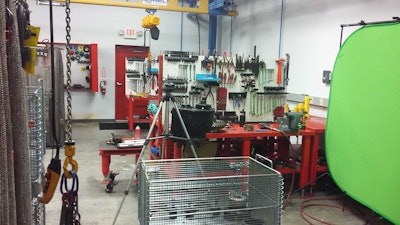 Sales of aftermarket parts for Classes 6-8 U.S. trucks, trailers and chassis represent a $30 billion-a-year business, with $16.3 billion more spent annually on replacement tires, according to data compiled by MacKay & Company.
John Blodgett, MacKay & Company vice president of sales and marketing, says truck dealers and OEMs control almost half of the market for parts based on the firm's latest survey of U.S. and Canadian buyers and sellers. Heavy-duty distributors represent 19 percent of the market, with the remaining share made up of independent garages at nine percent; engine manufacturers and dealers at eight percent; specialists at six percent and parts distributors at four percent.
Greg Klein, president of Inland Truck Parts, says his company's growth can re- ally be attributed to adding truck service centers over the past 20 years. Now, they add one to two new locations each year.
Inland has even added its own stand alone, state-of-the-art training facility with dedicated technicians hired solely for training purposes.
According to MacKay & Company, the number of service centers is expanding, becoming a significant growth area for distributors. The total Class 6-8 aftermarket represents $107 billion, with half – $53.5 billion – on service labor.
While parts ($30 billion) and tires ($16 billion) are a significant part of the total aftermarket, they are insignificant in comparison to the size of the service portion of the business.
"You have to grow these people internally," Klein says. "Technology is here to stay and customers demand a great deal of information. By having the computer software and technology available, coupled with a well-trained service staff, we can stay on top of the customer's demands and needs. It takes investment and planning for the future, but that's what it takes in today's time."
E-commerce is here to stay
By preparing for today's market, distributors must look into areas that are constantly evolving – such as has been the case with e-commerce.
Blodgett notes that 2015 inventory levels in the industry were lower than that of 2014. He says MacKay & Com- pany does not have specific statistics related to the growth of e-commerce, but he believes it's playing a pivotal role in growth of certain distributors.
"I would certainly agree that it's a major role," he says.
According to a recent report by the Auto Care Association, e-commerce in the automotive aftermarket is the fastest growing channel for distribution and is expected to double in size to $13.2 billion by 2018, up from $6 billion in 2013.
Trends that aggressively start in the light vehicle market often make their way into the commercial vehicle industry, Gryzenia says.
"Because of new industry dynamics, including the rise of megadealers and e-commerce, the historic rules of the commercial vehicle aftermarket are changing rapidly. With the distribution model becoming much less restrictive, it is possible that the methods for delivery will change, making it easier for innovative thinkers to bring in new ideas on how to make the business model more efficient, user-friendly and especially cost-effective," he says.
(Re)man up
Remanufactured parts are another growth opportunity for distributors. More and more options are now available for reman parts, particularly in electronics, an area that had been considerably behind.
Electronics is one of the highest growth segments in remanufacturing.
According to the Automotive Parts Remanufacturing Association (APRA), electronics now represent more than 30 percent of the average automotive vehicle's content, and commercial vehicles are heading in the same direction.
It is a significant growth area for the commercial vehicle market, but it is also highly specialized. Some of the biggest brands are becoming key players, including Detroit Diesel, Caterpillar, Cummins, Delphi and Robert Bosch. Electronics could begin to compete with powertrain components for the fastest growing area in remanufacturing.
"Staying on top of trends and how it affects their business is a key component to growing distributorships," Phipps says. "Being able to put theories and trends into play on the roads is what makes them successful and grow."