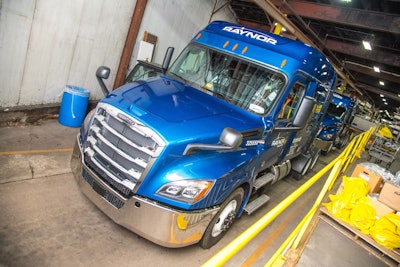 Transervice
In order for the contract maintenance relationship to work, the fleet needs to share a lot of information with the leasing company so the relationship is beneficial to both parties.
If a fleet expresses interest in contract maintenance, here are some things that need to be considered.
The fleet needs to be able to share what it is currently costing them to maintain their fleet. "This is not just from a manpower standpoint, but also needs to include their parts inventory," says Doug Adamson, senior vice president of sales and marketing, Transervice, a fleet leasing and management company.
"Fleets can have a lot of money sitting in their parts inventory, and a contract maintenance provider will handle inventory management for them." He also suggests fleets look at how much time and effort is being spent at the executive level of the organization dealing with maintenance-related issues that is taking away time from the executive's focus on the core business of the organization.
[RELATED: Contract maintenance offers valuable revenue stream to combat equipment sales issues]
Fleets also should know their uptime percentage and should ask potential suppliers of contract maintenance what kind of uptime they are seeing with other fleets for which they provide contract maintenance.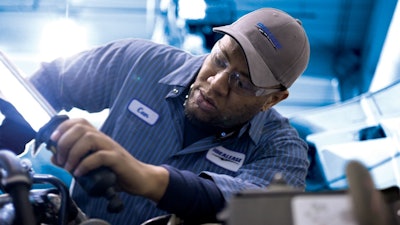 NationaLease Senior Vice President of Sales Joe Gallick says fleets need to establish a baseline of what they are currently doing regarding vehicle maintenance and need to determine what their baseline current maintenance costs are so they can compare that to what the leasing company is offering. In addition, the fleet needs to make some predictions about what it thinks maintenance will cost in the future if they continue to do it themselves.
If fleets don't have this data, Gallick suggests they turn to American Transportation Research Institute (ATRI) or the National Private Truck Council (NPTC), organizations that have information on the cost of maintenance.
"Fleets need to do their homework and reach out to service providers of different types including leasing companies," he says. He also says that both parties in the contract maintenance agreement have to "open their books and understand the baseline in order to find a solution that gets the fleet where it wants to go whether that is to reduce maintenance costs of keep trucks on the road."