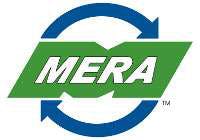 Early registration for the second annual Motor & Equipment Remanufacturer's Association (MERA) Remanufacturing and Sustainability Conference, set for Oct. 2 in Troy, Mich., will expire on Aug. 31.
Interested parties can save $100 by signing up before the end of the month. To sign up now, CLICK HERE.
This year's event will feature presentations by Richard Freeland, vice president and president of engine business at Cummins Inc., Robert Wagman, president and CEO at LKQ Corporation, Selwyn Joffe, chairman, president and CEO at Motorcar Parts of America, Inc., Mike Lynch, managing director, Green Innovation at NASCAR and Mark Buckley, vice president, environmental affairs at Staples, Inc.
Early registration also can increase your chances of confirming a room at the event hotel, the Hilton Embassy Suites in Troy. The hotel is currently offering a discounted rate of $135 for the event, but limited rooms are available.
For more information on the conference, CLICK HERE.