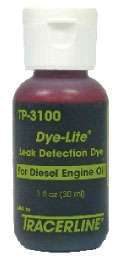 Fluid Leak Detection Dye
Tracer Products has released a new product geared toward uncovering leaks in petroleum-based fluid systems.
According to Tracer, Dye-Lite TP-3100 fluorescent dye pinpoints engine oil, hydraulic fluid, lubrication fluid, compressor oil and gearbox oil leaks.
To use, add a small amount of TP-3100 dye to the system and allow it to circulate for several minutes. Wherever there is a leak, Tracer says the dye escapes with the oil and accumulates at the site of each leak. The company then says to scan the system with a high-intensity Tracerline ultraviolet or blue light lamp. The dye will glow a bright yellow color to reveal the exact location of all leaks.
After the leaks have been repaired, scan the system with the light again. If there is no glow, Tracer says that means that all the leaks were fixed properly.
Tracer Products
Visit tpsdigital.com/info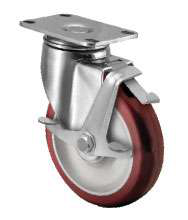 Improved Toolbox Wheels
Colson Caster has added new features and expanded the attributes of its 2 Series selection of stainless steel casters designed for industrial environments.
According to the company, the caster and its component parts are made from polished 304 grade stainless steel, and the fork assemblies have a double ball bearing raceway for greater durability.
The expanded caster line is available in swivel, rigid and brake models and contains "Colson 45," the company's multi-temp grease formulated for extreme hot and cold temperatures, Colson Caster says. The 2 Series offers maximum load capacities up to 325 lbs. and is available in 3-, 3.5-, 4- and 5-in. models.
Colson Caster
Visit tpsdigital.com/info
Heavy-Duty Scrubbing Wipes
GOJO is offering scrubbing wipes which it says deliver convenient, easy and complete clean up anywhere heavy-duty cleaning is required.
Made of dual-textured material that has been pre-moistened with a cleaning solution, the scrubbing wipes are said to have an extra-large size towel to provide superior cleaning capacity.
The scrubbing side removes the toughest soils, while the smooth side quickly absorbs dirt, according to the company. Skin conditioners are said to help prevent dryness and irritation.
GOJO
Visit tpsdigital.com/info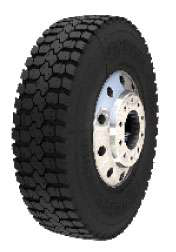 Regional Drive Tire
Double Coin Tires and China Manufacturers Alliance have added 19.5-in. sizes to their RLB1 regional drive tire lineup in response to demand for Mud & Snow (M&S)-rated open-shoulder traction tires for urban environments.
Double Coin
Visit tpsdigital.com/info

Hi-Temp Paint For Trucks
PlastiKote's Hi-Temp paint is formulated to resist intermittent temperatures up to 1,300° F and is suited for engines, exhaust manifolds and headers.
Available in red, aluminum, orange, blue and cast grey, the salt spray resistant paint dries in 60 minutes, producing a durable silicone resin that will not chip or peel and leaving a hard, lasting finish once properly cured, the company says.
PlastiKote
Visit tpsdigital.com/info
Battery Oil Additive
Battery De-Mister from Thermoil Co. is a patented battery oil additive that when added to any non-sealed lead acid battery is said to increase battery life while reducing the battery's need for maintenance.
When a battery is charged that has Battery De-Mister in it, the hydrogen and oxygen gases migrating to the surface are slowed by the oil, virtually eliminating the acid mist and fumes generated in the charging process, the company says.
With virtually no mist and much less gassing, the battery top is said to remain free of acid deposits, while greatly reducing water consumption, toxic fumes and explosions. This is said to eliminate post and cable corrosion while reducing current leakage across the battery cover.
The oil is made of a combination of severely hydro-treated naphthenic base oils and hydrogenated polyalphaolefin synthetic oil coupled with an ashless non-acidic rust inhibitor. Incorporated in the oil are an amine-type anti-oxidant and an olefin copolymer type viscosity modifier.
This base oil mix serves to eliminate polar sites, so the oil does not attach itself to the plates of the battery, thereby preventing the battery from premature failure during deep discharge cycles, the company says.
Thermoil
Visit tpsdigital.com/info

Handheld Cordless Impactool
Ingersoll Rand has unveiled the new W7150 ½ in. high torque cordless impactool.
Weighing 6.8 lbs. and measuring 9.4 in. from tip to tail, the W7150 offers 780 ft.-lbs. reverse torque, and 1100 ft.-lbs. nut-busting torque. The W7150 also features a completely re-engineered high-power rare earth magnet motor, a steel-lined aluminum hammer case and a chemical resistant, patent-pending metal reinforced housing, the company says.
It also features an all-metal drive train and hammer mechanism that are said to be optimized for maximum power and efficiency, and a variable speed switch with electronic brake for optimized control.
The source of the W7150's power comes from the new Ingersoll Rand IQV20 Series battery platform. This new battery platform features a high-powered lithium-ion battery "power plant" that delivers high-charge capacity and low internal impedance for maximum power delivery, according to the company.
The platform also features an intelligent battery management system that Ingersoll Rand says provides power-level and flow-rate control from the battery to the switch to the motor, and a mountable smart charging station with auxiliary USB port.
Ingersoll Rand
Visit tpsdigital.com/info

Tire Pressure Monitoring System
Esco says its tire pressure monitoring system is designed to read and record abnormal air loss over a period of time due to a puncture or leak in the tire/rim and also to detect heat buildup in tires.
The system is installed inside the wheel/tire cavity in the drop center of the wheel to help prevent damage or theft, the company says.
A hook-and-go feature allows a driver to hook up to any trailer equipped with the system automatically with no need to register TPMS sensors to the tractor. A gate receiver can collect the data that is stored in the display unit's memory.
Esco
Visit tpsdigital.com/info