Filtration Innovation
Suppliers are introducing new oil filters to the aftermarket.
The heavy-duty aftermarket changes daily. Class 8 vehicles are constantly evolving, and no product or vehicle component remains useful for an extended period of time without improvements. Technology and innovation spur advances, while government regulations force change.
The oil filter is one product that has undergone significant changes lately.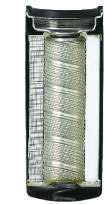 After years of relative stability in its production and design, the oil filter recently has experienced advancements.
Oil, filters and vehicle lubrication systems are being called on to handle more contaminants than ever, and with this increased workload comes a need for an improved filter design and extended work life.
It's a challenge oil filtration companies are addressing head on, and the result is one of the largest booms in new filtration technology the heavy-duty industry has seen in some time.
"There have been a lot of changes in regards to engine technology, engines have evolved, and that's required more consistent filtration throughout the vehicle," says Matthias Stegmueller, product development manager for MAHLE Clevite. "It's allowing a lot of older standards to change."
"With the new equipment that is being put on trucks, our filters need to do more than they did five or 10 years ago," adds Layne Gobrogge, senior product manager – heavy-duty for the Fram Group. "[Oil] filters are taking in a lot more contaminants than they used to."
The biggest change currently being seen in filtration is the introduction of synthetic media.
As the portion of the filter that traps dirt and contaminants, the media is the most vital component within an oil filter.

The media in oil filters work much like a coffee filter. As dirty, used oil is pumped into the filter, it is sent through hundreds of layers of media designed to catch contaminants. The media sifts out the dirt and sludge in the lubricant and sends clean oil back out into the engine.
Newer heavy-duty oil filters were designed to last approximately 20,000 miles before requiring a change. This meant the filters were designed with enough media and capacity to catch and hold engine contaminants for approximately 20,000 miles before becoming full.
Once full, Stegmueller says filters were equipped with a bypass valve that would allow unfiltered oil to recirculate within the engine to keep the truck running, even though the lubricant would no longer be cleaned.
New synthetic media has allowed filtration manufacturers to double that mileage life.
There are two reasons why. Synthetic-based media, unlike cellulose media used in the past, takes up less space within a filter and allows for smaller filtration holes in the media, thus catching more contaminants, says Jim Watson, director of engineering applications for Donaldson.
But oil itself has improved, too.
"Oil has improved, and that's allowed filters to improve," says Paul Bandoly, manager of technical service and customer training for Wix Filters.
"Modern oil needed to be created to deal with the modern engine and its working environment. The filter has improved the same way."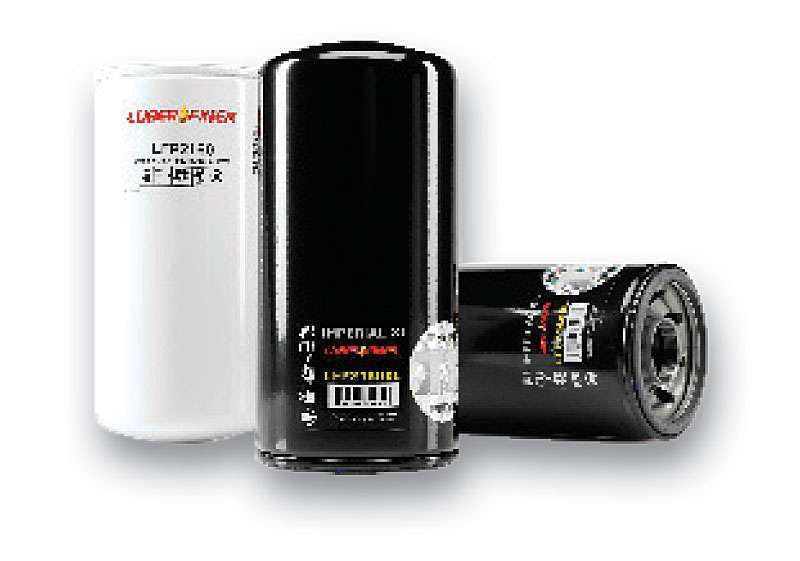 And as engine manufacturers made changes to meet federal emissions regulations, lubrication systems were forced to change with them.
Starting last decade, OEMs began installing exhaust gas recirculation and selective catalytic reduction systems to lower emissions and to keep new vehicles in compliance with emissions requirements.
Steve Englund, training manager for Baldwin Filters, says emitting these gases was no longer a feasible option — they released too many contaminants into the air — so engine manufacturers decided to combat them with the engine exhaust system where they could be neutralized.
In making this adjustment to their products, Englund says engine manufacturers forced oil and filter suppliers to evolve with them.
Gobrogge says one of the biggest advantages synthetic media provides is its size and space requirements when compared to older cellulose media.
Because synthetic media can provide better filtration in less space than typical cellulose, it allows more area within a filter to sequester contaminants and address the acidic gases the EGR reintroduces into the system.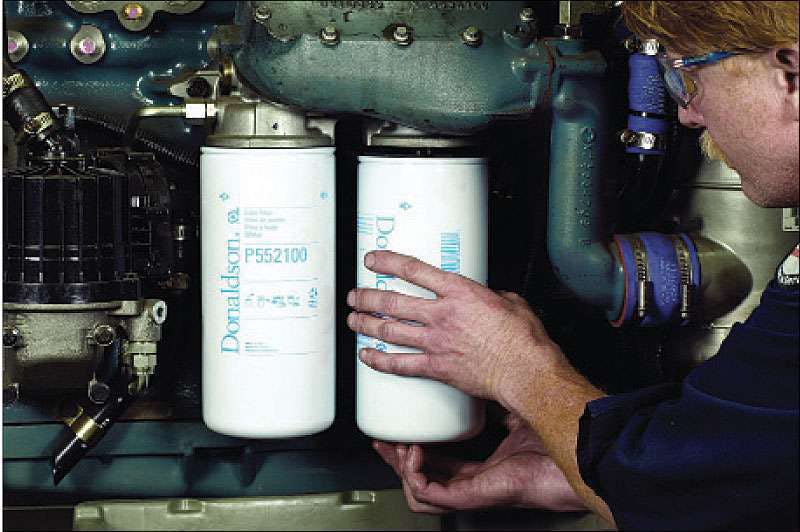 "When oil becomes acidic it loses its lubricity," Gobrogge says. Fram says it has responded with a filter that releases an additive into the oil when it passes through the filter to normalize the pH level in the oil and extend its useful life.
"The [additive] system uses a synthetic additive to neutralize the acid," he says. Combined with the synthetic media, Gobrogge says the filter allows the oil to maintain its lubricity and extend oil drains and maintenance intervals.
Bandoly says Wix also has developed a filter with the capability of lowering acid levels and extending filter life.
According to the company, the filter is designed with a chemical compound inside it that sequesters the acid in the oil. Bandoly says the chemical compound works with the oil, which extends the life of the oil and the filter.
Watson says teamwork between the oil and its filter is important, and something aftermarket distributors need to understand when selling filtration products to fleet customers and end users.
"The first thing you have to be aware of is filters do not change the chemistry of the lubricant," he says. "If you don't manage a lubrication system and its oil correctly, a new filter won't give [your] customer any advantage."
Cartridge filters are another new oil filtration development.
Once commonplace in heavy-duty engines, cartridge filters were supplanted by spin-on filters decades ago and have been nearly non-existent since.
But as a result of environmental benefits over spin-on filters, cartridge filters are starting to re-enter the European market and North American engine OEMs are taking notice.
New extended life spin-on oil filters improve air quality but are not economical when disposed because of their metal exterior, Gobrogge says.
With cartridge filters, technicians can remove the media from a cartridge and dispose of it, and then insert new media back into the cartridge and re-install it on a truck.
That benefit is legitimate, says Bandoly, but creating cartridge filters that can match the filter life and capabilities of a spin-on filter won't be an easy task.
"With spin-on filters there are tried and true plans," he says. "For a cartridge filter to do what [an extended life spin-on filter] does, we have to incorporate entirely new designs."
New designs could lead to even more products for distributors to sell.
At this point, North American filter manufacturers are supplying the aftermarket with both extended- and standard-life filters. Any truck manufacturer that decides to make cartridge filters standard on upcoming models will drive filter suppliers to create a third major aftermarket option.
Watson expects each filtration company to jump at the opportunity.
"I think we're all looking at technology to help grow our businesses," he says. "I don't think any company in the long term can be satisfied with where they are."
Filter manufacturers also are in agreement that the more a distributor knows about this new technology, the better able he will be to assist his customers. The manufacturers say that's why they are constantly updating their products.
"I think the last thing any of our distributors want is for customers to be forced to go to a dealer for new filters," Gobrogge says.
So when a new filter is created for OEM use, aftermarket filter manufactures race to reverse engineer and replicate the filter's technology to maintain their aftermarket footprint. Once the filter is completed the companies quickly notify their distributors, Bandoly says.
"With the Internet, it is not uncommon for part number recommendations to change and new parts to be introduced quickly. Distributors need to be aware of that," he says.
"You have to keep in touch with suppliers and your customers. You have to know what your customers are using and what is available to them."
Englund says every filter on the market has its own list of benefits. Each one may appeal to a different customer or different situation.
He says if a distributor understands his products, customers and exactly what they need, he always can provide them with a right filter for their engine.
"For key or new product designs, we provide the distributor with this information so they can better communicate it to the end user," he adds.
Ultimately, the ability to provide products and information to end users is the goal of the filtration manufacturers and parts distributors alike.
"We're all working to help our customers," Gobrogge says.