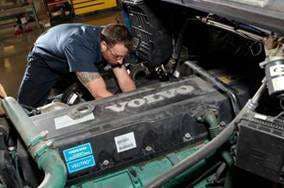 Since January 2010, work capacity has grown 32 percent at Volvo Trucks locations throughout Texas and state-wide dealer investments have resulted in an increase of 170 truck service bays, 138 Volvo-certified technicians and a 39 percent increase in parts inventory, the company says.
"The increase in work capacity at these locations has given Volvo's support network a large boost," says Göran Nyberg, president, Volvo Trucks North American sales and marketing. "It's encouraging to see the ongoing commitment by our dealer network to grow their own businesses, and by extension, the presence of Volvo Trucks in North America."
Volvo says Bruckner Truck Sales in Dallas and Sweeten Truck Center in Houston have undergone significant upgrades to increase service capacity and better serve their customer bases.
To read the full report, please click HERE.