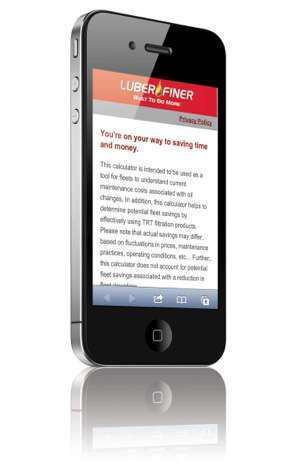 In conjunction with the announcement of it's new new line of Heavy-Duty Time Release Technology (TRT) Oil Filters, Luber-finer also has launched a new online oil filter TRT Value Calculator.
The company claims its TRT oil filters provide a controlled release of a specially formulated and concentrated liquid additive into the oil supply, helping the oil maintain its quality longer. The calculator was designed to aid fleet managers understand current maintenance costs associated with oil changes and determine potential fleet savings by effectively using TRT filtration products in the Luber-finer product line.
The new oil filter TRT Value Calculator will be part of the Luber-finer mobile website and online parts-look-up and cross-reference tool. The free mobile app was designed to provide installers and other Luber-finer partners with one-click access to filter product search and cross-reference information.