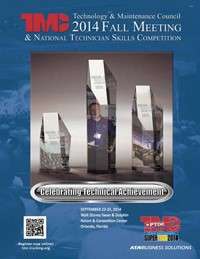 Registration is now open for ATA's Technology & Maintenance Council (TMC) fall meeting and national technician (SuperTech) skills competition.
This fall's event will be held Sept. 22-25, 2014 at the Walt Disney Swan & Dolphin Resort in Orlando.
The event will begin with more than 100 task force meetings on Monday, and be followed by three days of educational sessions, as well as the SuperTech competition. Now in its 10th year, the SuperTech competition features some of the top heavy-duty technicians in North America. And in addition to honoring the industry's top tech, this year's competition also feature team prizes and a student competition.
For a complete copy of this fall's agenda, as well as event registration, lodging and SuperTech information, CLICK HERE.