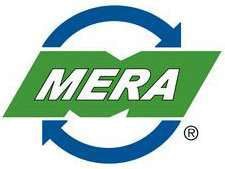 Motor & Equipment Remanufacturers Association (MERA) welcomes Diesel Forward, FTI Consulting and Marmon-Herrington Aftermarket as its newest member companies.
"Diesel Forward, FTI and Marmon-Herrington will strengthen our respective remanufacturer, affiliate and supplier membership ranks," says John Chalifoux, president and COO, MERA. "I am sure they will contribute a great deal as MERA and its members continue to advance the remanufacturing industry."
Diesel Forward, Inc. is based in Windsor, Wis. and is a third generation family-owned company. The company says it provides total diesel solutions for the diesel aftermarket — distributors, service dealers, fleets, independent service shops, small business owners and diesel vehicle owners — through local, national and international channels.
FTI Consulting, Inc. is based in Dallas, and offers a comprehensive range of corporate finance and strategic communications services to vehicle manufacturers, suppliers, retailers, vehicle financiers and other auto subsectors, as well as their creditors, lenders and other stakeholders, the company says.
Marmon-Herrington Aftermarket is located in Louisville. The company offers a full-range of durable axles and transfer cases for trucks and specialized vehicles, along with OEM solutions and installation kits. In 2008, Berkshire-Hathaway purchased a majority stake in Marmon Holdings, including the Marmon Group and Marmon-Herrington.