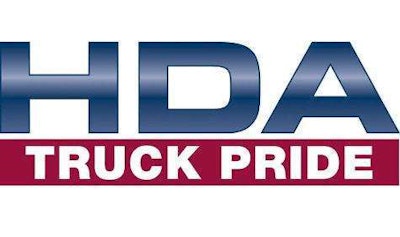 Business wasn't the only topic addressed in Phoenix last week at the HDA Truck Pride annual meeting.
The event also showcased an impressive amount of charity, as the group's members raised more than $40,000 for the Wyakin Warrior Foundation.
Started in 2011, the Wyakin Warrior Foundation is a non-profit organization that works to offer educational and career assistance for disabled and injured U.S. veterans since 9/11.
The Wyakin Warrior Foundation has started small, and currently has less than 30 veterans in its program, but its success has been unmatched. The organization has a 100 percent graduation and job placement rate through three years.
The Wyakin Warrior Foundation has been actively supported by the light- and heavy-duty industries since its inception.
RELATED: Herbolich preaches action at HDA Truck Pride meeting.
The organization offers an average of $50,000 in assistance to veterans over a five-year span. The group hopes to accept nine new veterans in 2014.
HDA Truck Pride's donation is an excellent step toward that goal.
"Really an amazing show of support, and I'm honored to work with you all," says Todd Monroe, former U.S. Naval Captain and current executive director of the Wyakin Warrior Foundation.