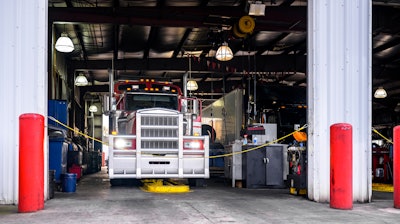 Pitstop will hold a free webinar at 2 p.m. ET, Thursday, Sept. 29, titled 'Integrating Effective Predictive Software Into Fleet Maintenance Strategy.'
According to Pitstop, the data science of predictive analytics and artificial intelligence has arrived in the trucking business and its impact is especially valuable when applied to the upkeep of vehicle maintenance.
Analyzing real time component health to get ahead of potential failures is revealing cost savings, increased safety and efficiencies in every day operations of a fleet.The investment in this technology has become so affordable that only one incident of breakdown prevention can pay for the predictive maintenance applications and interfaces for scores of vehicles for a year.
In this webinar, attendees will learn from fleet and trucking experts how:
The trucking industry has evolved to make-way for new efficiencies
The different types of maintenance strategies compare
To get started with Predictive Maintenance to lower expenses, reduce downtime, and increase safety
For more information and to register, check out the Pitstop website.