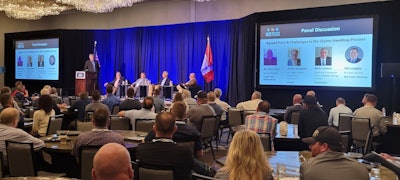 The HD Repair Forum (HDRF) announces OEM engagement continues to grow at the annual conference, now in its sixth year. Organizers announced this week participants from Paccar, Daimler, Ford, Volvo Group, Rivian, Great Dane and others will be on site at the April event, with Isuzu, Navistar, MCI and Prevost scheduled to present.
"As the industry and technology continues to evolve, engaging with the OEM's and insurers has never been more critical, " says Brian Nessen, HD Repair Forum President.
The 2023 Heavy Duty Repair Forum will be held April 18-19, in Fort Worth, Texas. Nessen says the participation from all of the OEMs is encouraging. "Their participation is a continuation of the support the event has received the past few years from the manufacturers."
Organizers note speakers from OEM supporters will provide insight on the latest in technology for newer model vehicles, where to find repair information for those vehicles, updates on the parts supply chain and more.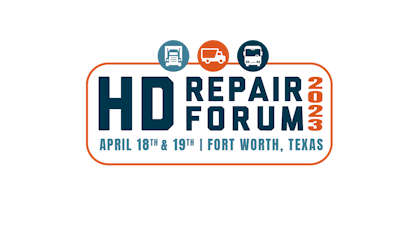 The HD Repair Forum is a platform for all industry stakeholders to discuss common challenges and identify solutions, and that includes involvement from the industry's insurance partners.
"We have had a number of insurance and independent appraiser companies involved with the HD Repair Forum over the years," Nessen says. "Without their input, we would be missing a big piece of the puzzle."
Additionally, this year's insurance panel will feature representatives from National General, an Allstate Company, Great American Insurance Group, and Federated Insurance and will focus on challenges experienced by both repairers and insurers with the goal of identifying potential solutions, including audience participation and Q&A, organizers say.
Registration for the event is still open, and the opportunity to save on registration rates is still available. To access registration and gather more information go to hdrepairforum.com/event-registration/.