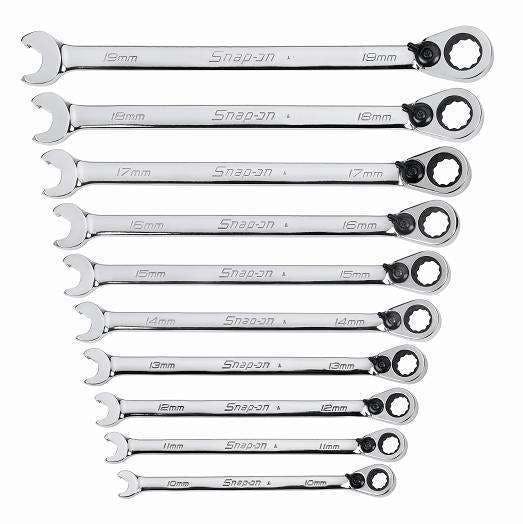 Snap-on has released a 10-piece ratcheting open end box metric wrench set.
"Our ratcheting speed wrenches are manufactured to make life much easier for our customers, helping them save time so they can do more jobs and make more money," Brian Woller, category manager for Snap-on, said. "The open end design of these unique SRX wrenches features a patented speed wrenching configuration that delivers more speed and accessibility while also providing great comfort and balance."
According to Snap-on, the wrench set helps remove hard to reach fasteners that are not accessible or difficult to access using a standard wrench or ratchet and socket. For more information on the set, go to www.snapon.com or call 877-762-7664.