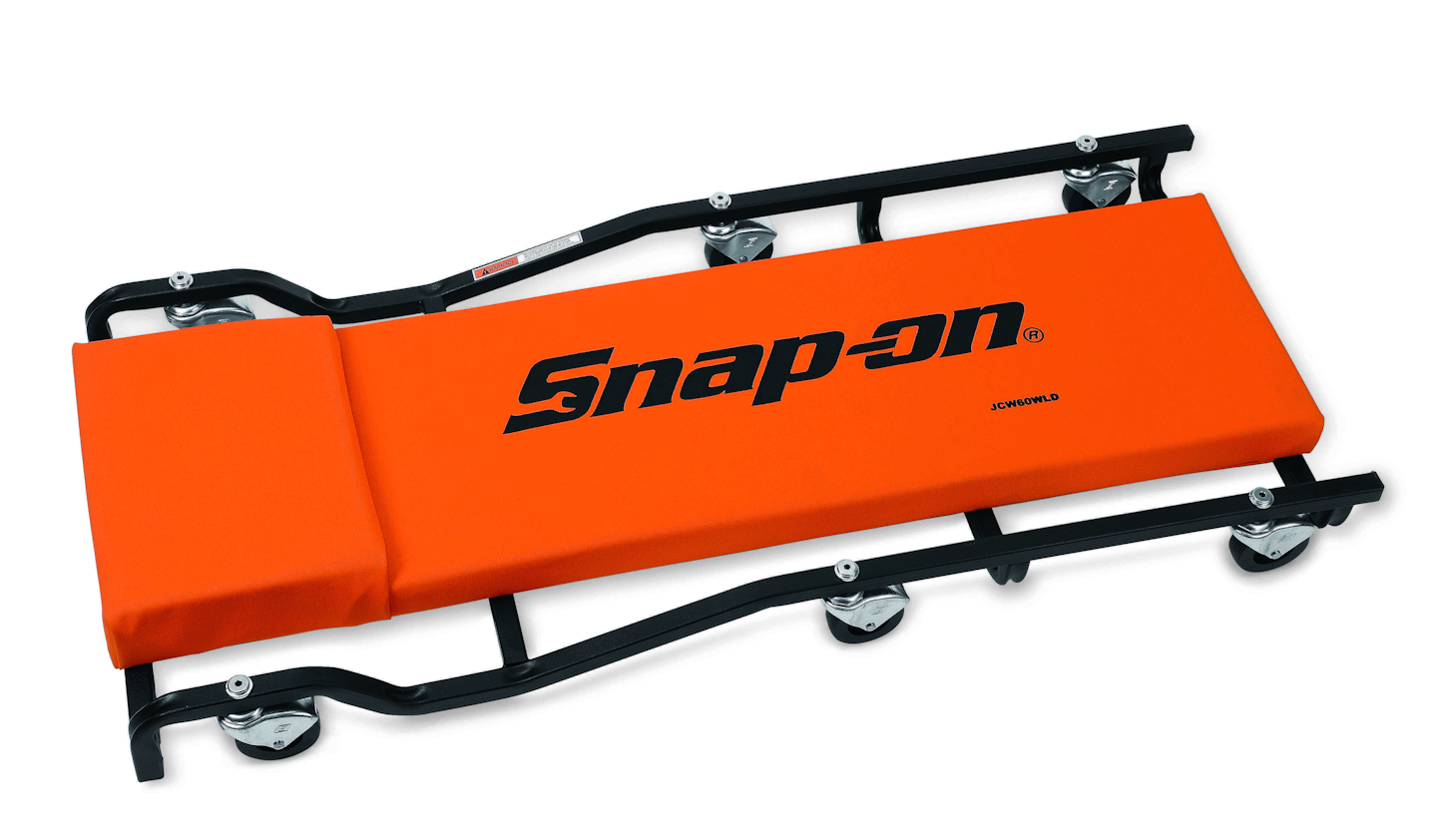 Designed for safety as well as comfort, Snap-on says its new Welding Creeper is the perfect addition to any environment that does welding and cutting.
"The new Snap-on Welding Creeper is the ideal solution for customers that do metal fabrication jobs and need to gain access under vehicles," says Mike DeKeuster, category manager for Snap-on.  "It will withstand slag and spatter burns when welding or cutting and is extremely comfortable and durable.  If your shop does any kind of welding or cutting work, then you need the new Snap-on Welding Creeper."
The dimensions of the creeper are 40 in. long, 17 in. wide and 4 in. high. Snap-on says the headrest pad is 2.75 in. thick and the pad is 1.75 in. thick, while the creeper also has ball-bearing swivel casters and only weighs 16 lbs.