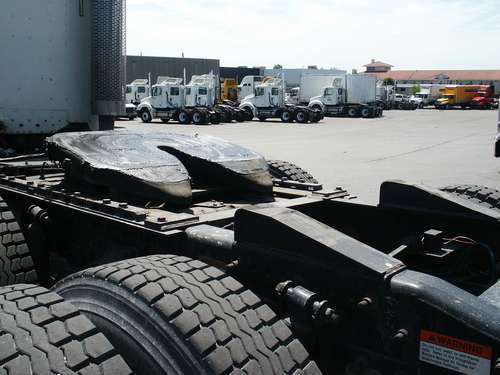 JOST fifth wheels have been a value-added option at Mack dealerships for more than a decade, but this week they became a standard component on three models.
Mack has announced that Greenville, Tenn.-based JOST International would supply the company's fifth wheel couplings as a standard feature on Mack Pinnacle, Titan by Mack and Mack Granite trucks.
Comprised of only four moving parts, John Walsh, Mack Trucks vice president of marketing, cited the fifth wheel coupling device's simplicity and and safety as appealing to including them on their trucks. The fifth wheels use a spring-loaded metal locking bar, which slides into position and secures the kingpin automatically. The bar is equally supported on both sides of the coupling, distributing trailer load equally. Further, the fifth wheel can be disengaged using a 60-pound pull lever.