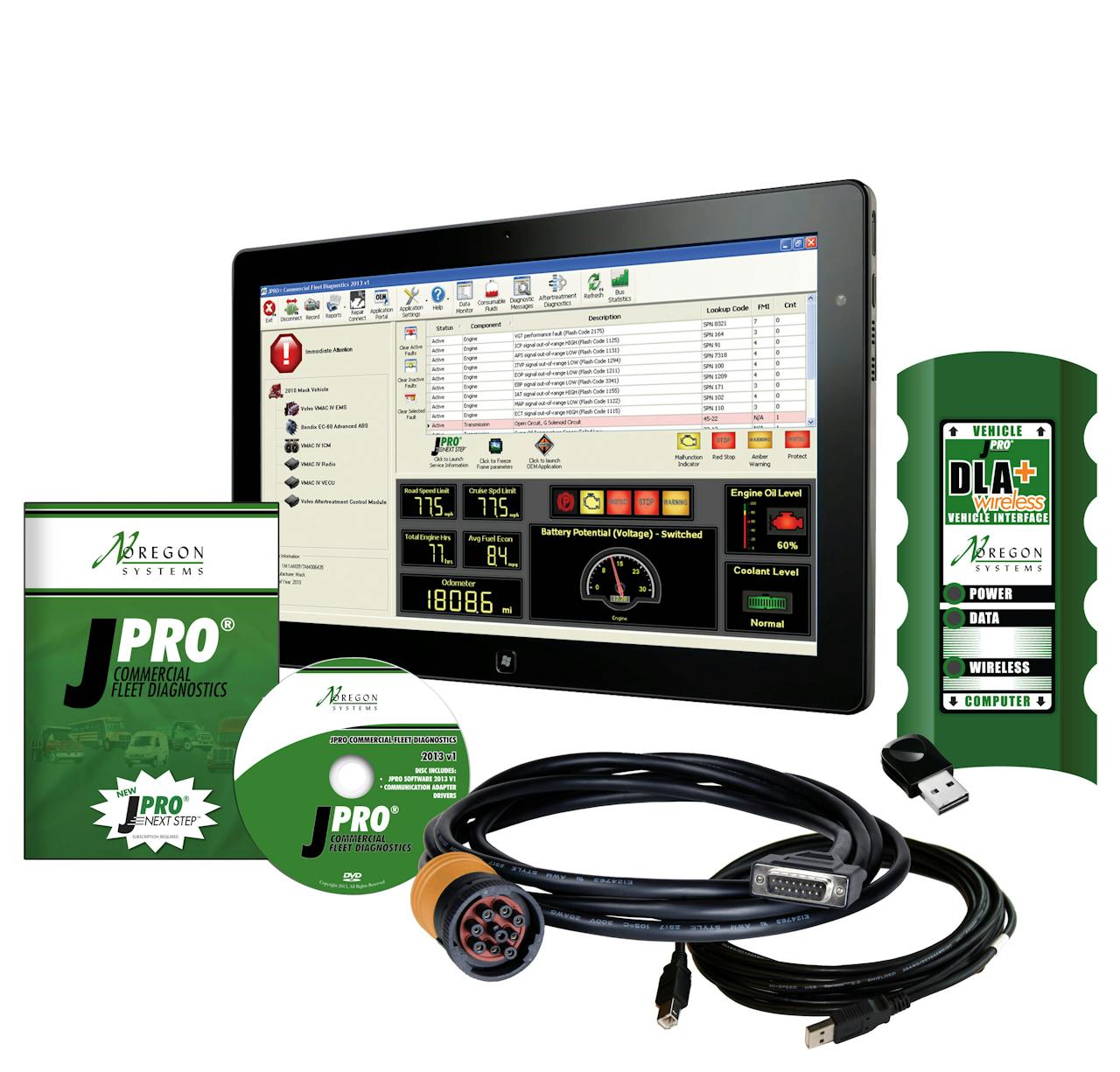 Noregon Systems has released its JPRO Tablet Fleet Service Kits designed for service writer and mobile repair applications.
The standard JPRO Tablet FSK features the Samsung Series 7 Slate tablet. For more severe applications, Noregon offers the JPRO Tablet FSK featuring the Panasonic Toughbook H2, the company says. All JPRO Tablet FSKs are said to come with JPRO Commercial Fleet Diagnostics – Heavy Duty software and the JPRO DLA+ Wireless Adapter Kit.
Noregon says JPRO Tablet Solutions provide service writers and mobile repair specialists with an efficient and convenient way to capture diagnostic information — right at the vehicle.
"JPRO customers are now able to harness the power of JPRO in the palm of their hands," says Greg Reimmuth, vice president of sales and marketing for JPRO Commercial Fleet Products. "Our tablet solutions are the ultimate integration of today's best mobile technology with the industry's most comprehensive diagnostics software.
"Service writers and mobile techs will be thrilled with how fast and easy it is to perform a bumper-to-bumper vehicle diagnosis. They can provide their service centers with detailed diagnostic reports that clearly identify exactly what repairs need to be done to get their customers up and running as quickly as possible."