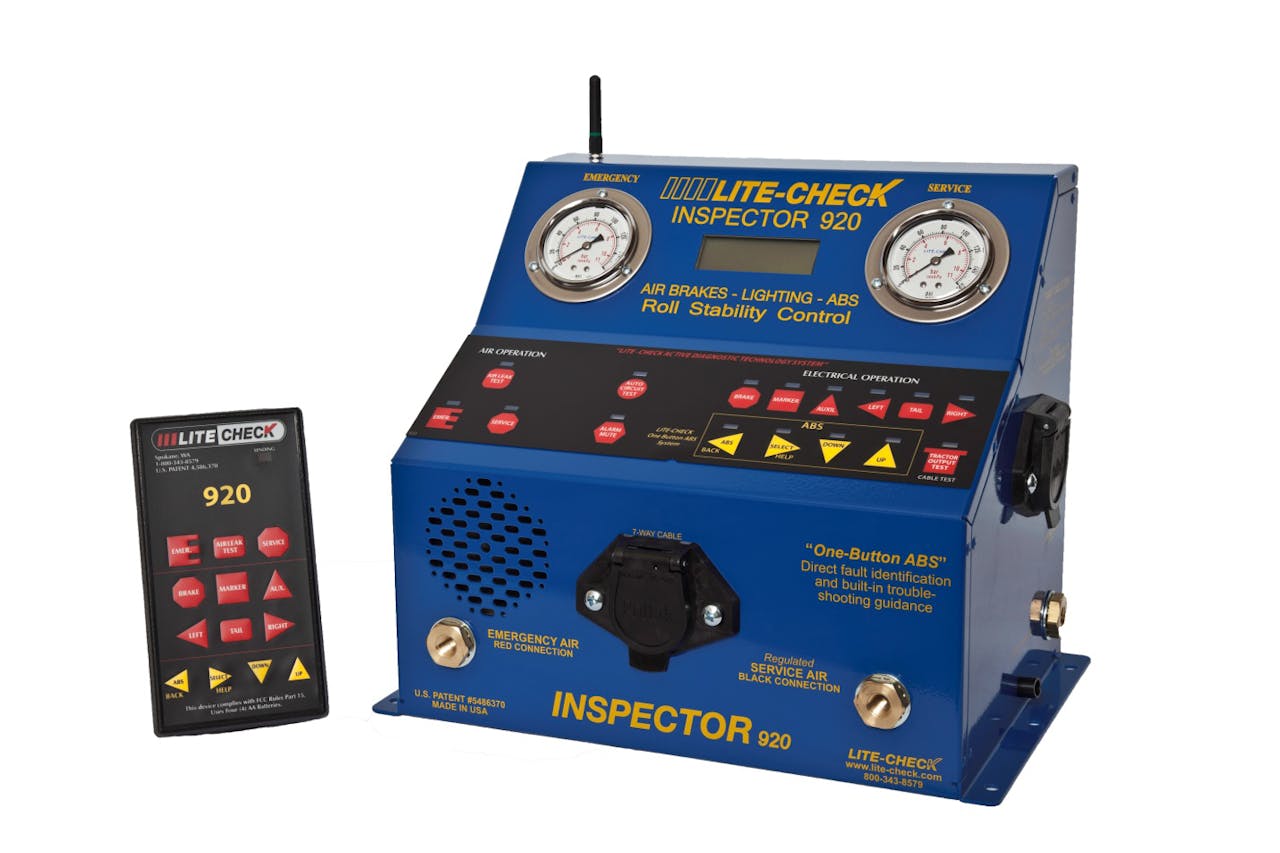 Lite-Check is working to promote its advanced ABS diagnostics trailer tester for brake and light testing to the maintenance market this week at TMC in Nashville.
Lite-Check says its Inspector 920 testing system is designed to test and evaluate the brake and lighting systems on all heavy-duty trailer models. To operate the system, simply plug the trailer's 7-way connector into the machine and select the test preferred on the unit and hand-held remote control. A test takes less than a minute.
When a error occurs, the machine emits a high-pitch beep notifying the service technician of a fault code, and the machine's screen provides a detailed description of the failure with fault-code diagnostic information direct from the OEM. Lite-Check says the machine is complete with all diagnostic information for the ABS brake systems in the heavy-duty marketplace.
The Inspector 920 also includes diagnostic information for new roll stability control trailer systems, and some tractor brake and clutch testing capabilities.
For more information about the product, go to www.lite-check.com.