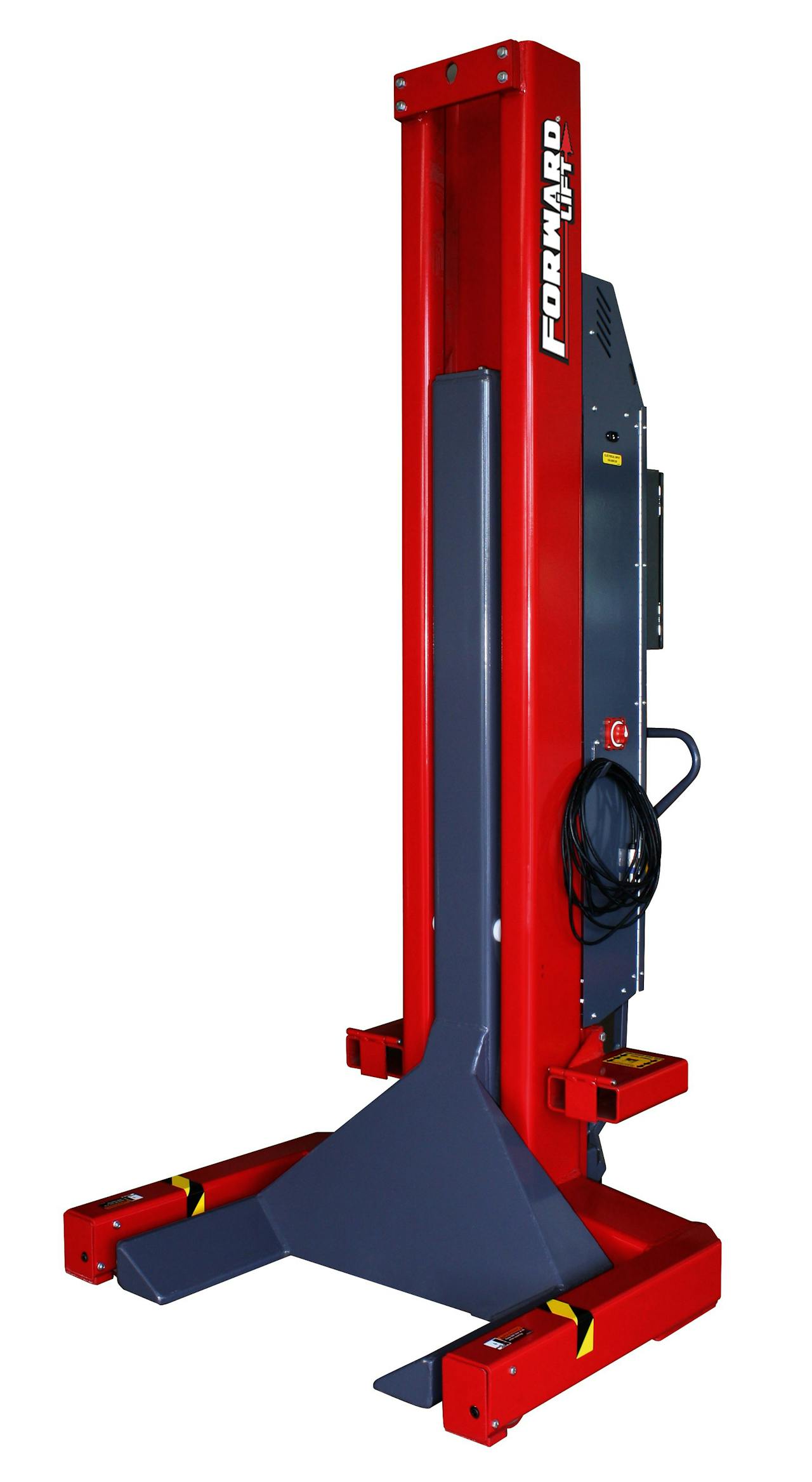 Forward Lift is expanding its heavy-duty product offering to include its first battery-operated mobile column lifts.
The new FCH family of mobile column lifts offers 18,000 lbs. of capacity per column in a portable package perfect for independent repair facilities, the company says.
"The FCH family of lifts was designed with small- to medium-sized shops in mind," says Lance Jones, Forward Lift sales and brand manager. "For automotive-focused facilities, the family's economical price allows you to enter the heavy-duty market with little investment. If you already regularly maintain medium- or heavy-duty trucks, FCH mobile column lifts offer many advantages over the four-post lifts you may be using."
Forward Lift says versatile mobile column lifts are growing in popularity because they can be used to service most vehicles on North American roads. The fixed forks on FCH lifts fit most truck tires without the need for adjustment, enabling faster set-up. To further reduce setup time, the FCH family's three lightweight, quick-connect cables are arranged in a horseshoe shape. One end of the lift is always open, making it easy to pull vehicles in and out, the company says. FCH lifts also feature an automatic steering system and forklift pockets for effortless moving throughout a shop or across any concrete surface. With a full charge in its two batteries, an FCH-series lift can complete 12 to 14 lifting cycles, Forward Lift says.
"A heavy-duty mobile column lift opens up a lot of opportunities to increase revenue," says Jones. "It is versatile; there are no installation costs and the lift takes up very little space when not in use."
Forward Lift FCH mobile columns can be ordered in sets of four (72,000 lbs. capacity), six (108,000 lbs. capacity) and eight (144,000 lbs. capacity) columns. Each configuration has been third-party tested by ETL and ALI certified to meet ANSI safety and performance standards, the company says.
To learn more about the FCH family of mobile column lifts or the full line of Forward Lift vehicle lifts, visit www.forwardlift.com, contact your local Forward Lift distributor or call (800) 423-1722.