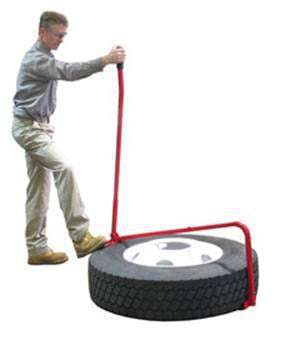 Kiene Diesel Accessories has developed a Tire Lifter.
Kiene says the lifting tool allows one person to lift mounted 22.5, 24.5 and 300 lb. super single tires, safely and easily. When not in use, Kiene says the portable tool folds into a compact 49 in. package that can be stowed.
For more information about the lifter, contact Kiene Diesel at (630) 543-5950 and www.kienediesel.com.