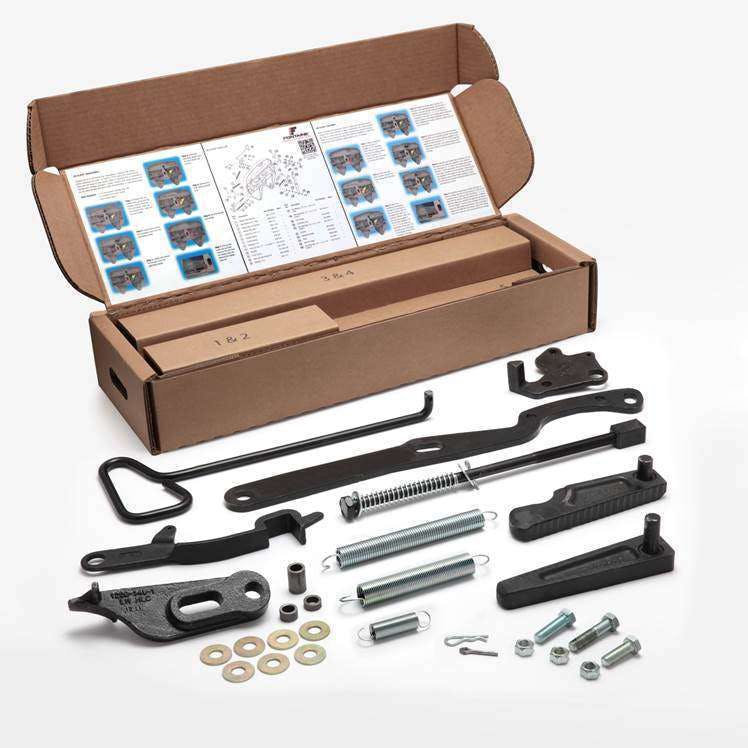 Fontaine Parts Connection says its new Major Rebuild Kit combines six kits into one to streamline the repair process and save fleet operators money.
"We know how frustrating it can be when technicians start to work on a project and have to make several trips to the parts counter to retrieve necessary components," says Steven Alldredge, product manager at Fontaine Parts Connection. "When you use a repair kit that doesn't include all the pieces necessary to complete the job, you waste time, money and resources. We combined the contents of six smaller kits to create the new Major Rebuild Kit. It has everything required to work on Fontaine fifth wheels."
The Major Rebuild Kit includes parts required to service all left-hand 6000, 7000, 7000 Clean Connect and Ultra NT top plates. It supports Fontaine's No-Slack II lock technology, which has been installed in the majority of Fontaine fifth wheels for the past 15 years, the company says.
Only genuine Fontaine parts are utilized in the Major Rebuild Kit to ensure a quality repair. The box is said to include easy-to-follow disassembly and reassembly instructions and the contents are packaged in the sequence they are needed. There is even QR code printed in the kit that links to an instructional video about the rebuild procedure, Fontaine says.
"Since everything comes in one box, the Major Rebuild Kit alleviates inventory headaches and makes repair planning a breeze," says Alldredge. "It is cost-effective, technician-friendly and built to meet Fontaine standards for perfect compatibility."