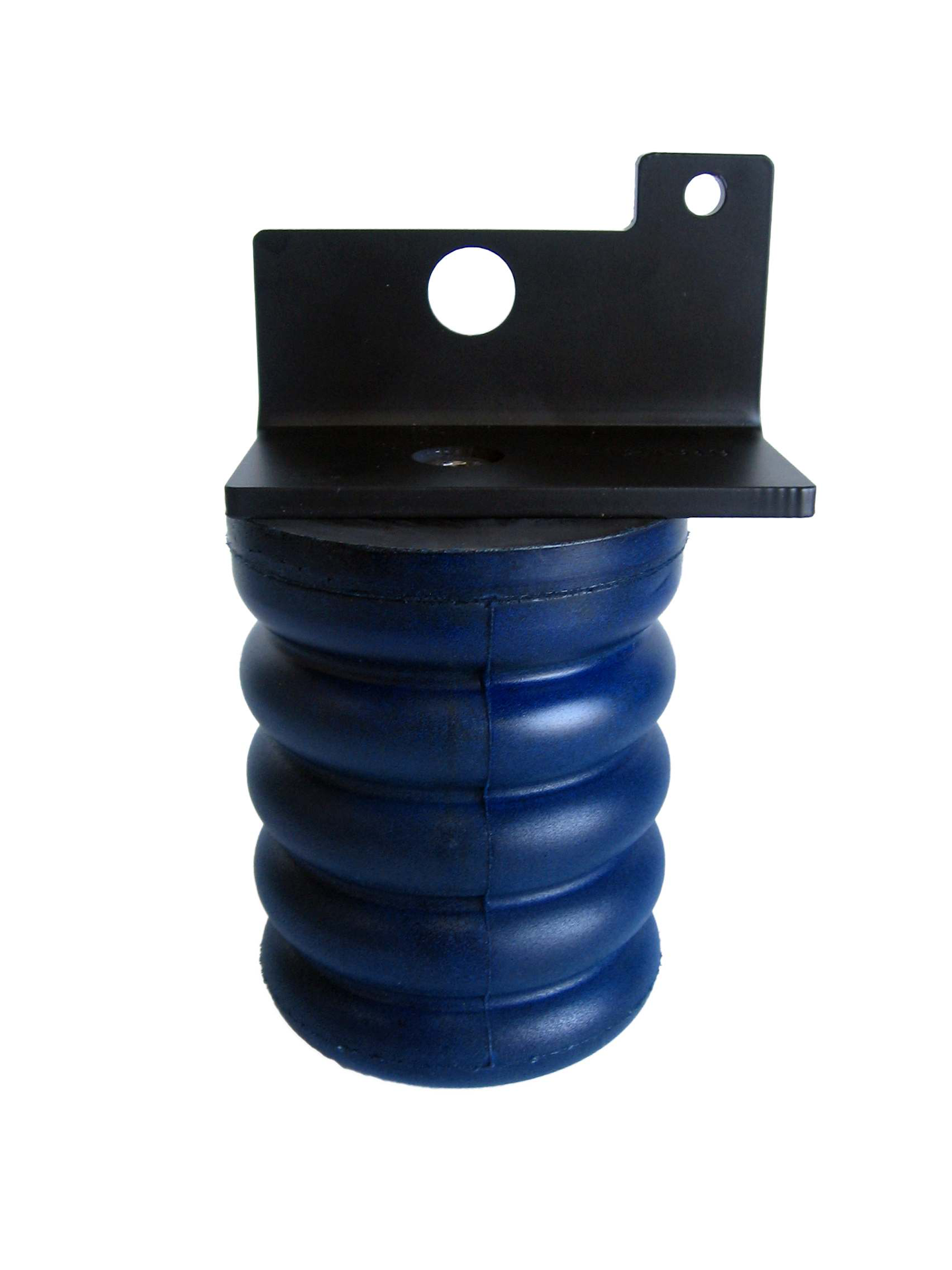 SuperSprings International has developed an application for medium-duty Isuzu N-Series' front suspensions that is said to dramatically improve driver comfort.
According to SuperSprings, the N-Series features a low cab forward design that maximizes cargo space and visibility. The driver sits directly above the front axle where there is little forgiveness, though, so bumps in the road can be especially jarring, the company says.
To combat that, SuperSprings has created SumoSpring, an airbag-like application, but without air, that is said to provide smooth load engagement, reduce side-to-side body roll and improve ride.
"We have been outfitting N-Series trucks with SuperSprings rear leaf spring stabilizers for several years and had a lot of users ask for something to help in the front," says Mike Visser, president of SuperSprings International. "After extensive testing, we now offer a low-density SumoSpring that bolts directly to the N-Series frame. SumoSprings fill the gap left by the short factory bump stop, which eliminates the sudden bottoming-out on rough roads that troubles drivers."
SumoSprings are composed of a proprietary microcellular urethane that offers a progressive spring rate, so the vehicle's suspension receives extra support only when needed. Each SumoSpring can be compressed by 80 percent of its original height with full memory rebound, delivering better performance and long-term durability than competing rubber products, the company says.
The new application for the N-Series (P/N SSF-601) comes mounted on an "L" bracket that attaches to the truck using two existing holes in the frame, the company says. Typical installation takes less than an hour; the user just has to jack up the vehicle's front end and attach two bolts through each SumoSpring bracket.
For more information, visit www.supersprings.com or call 866-898-0720.