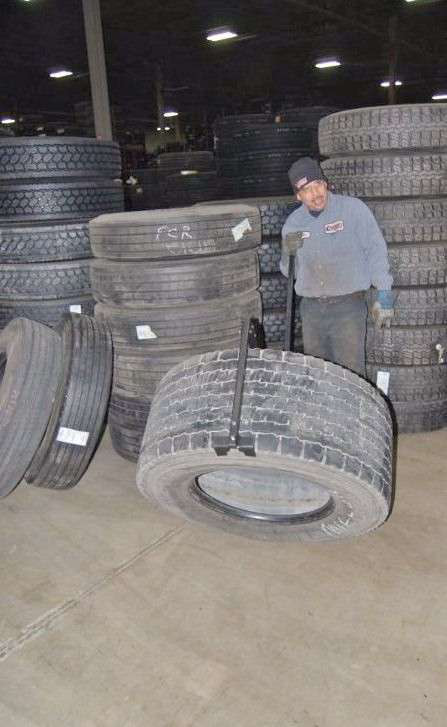 A new application has been added to the Kiene Tire Lifter capabilities.
Originally designed for lifting 22.5 in. and 24.5 in. mounted tires, Kiene says its Tire Lifter also can be used for lifting extremely heavy 455 tires.
With its industrial strength frame, Kiene Diesel says the Tire Lifter makes lifting a 455 tire a one-man operation. And when not in use, the company says the Tire Lifer folds into a compact 49 in. package that can hang on a wall.